Sebastian Vettel Reveals 'Clever Call From Young Engineer' Led to Final Ferrari F1 Win
Published 12/21/2020, 10:20 AM EST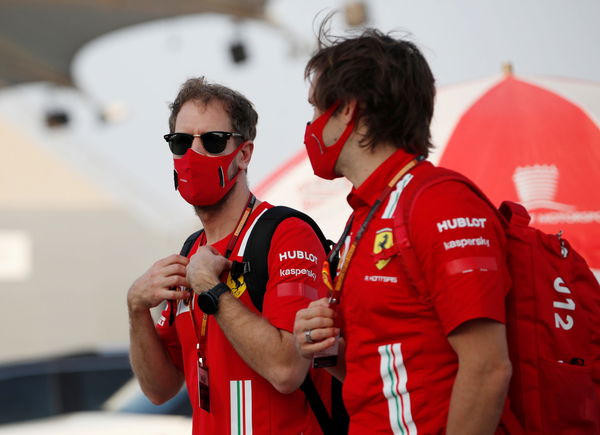 ---
---
Another year comes to a close for the F1 circuit, which marked the 70th Anniversary of the sport. With Sebastian Vettel being a part of it for a decade now, the German has earned quite some fame. Although it was a mixed year for him, he learned a lot and hopes that his education helps him.
ADVERTISEMENT
Article continues below this ad
Vettel moves to Aston Martin next season. After six years with the Italian giants Ferrari, he finally moves to have a well bred English breakfast. Does the taste of the pizzas wear off fast? Not so, we would guess.
Sebastian Vettel may not have won a championship with Ferrari. However, his time with the team accounts for uncountable memories which he will look back on even after leaving the team.
ADVERTISEMENT
Article continues below this ad
Earlier, in an interview with F1, Sebastian took on a trip down memory lane. He was asked to speak about some of his best wins with the Prancing Horse. Among all, the Singapore 2019 win showed how the team worked well together back in the day.
"On Saturday I wasn't quite as happy because I think I should have had pole. Then it was a very clever call from the crew and from a young engineer, a young strategist called Rabien, who made the call and obviously we came out in the lead.
"I'm not sure if it was the only one and two with Charles and me, but it was special to be on the podium," recalled Sebastian Vettel.
Sebastian Vettel – The 'lion of Singapore'
2020 was a rough patch for Vettel, but how long would the champion be quiet? Even after considering every dilemma of the past season, the lion roared loud at the Turkish Grand Prix. He already had good memories from Istanbul Park and added some more to it.
2019 was not as bad as this year for the German champ. Ferrari had not yet dismissed him completely, and his opinion in the team was preferred.
Singapore was a great win for Vettel and the team to bond better. The fact that he still remembers the names of engineers shows how much it meant to him.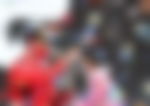 "You are the lion of Singapore. How many wins you've had? Many," came the voice on his radio as Vettel raced with the fireworks at Singapore. To leave behind this feeling and the emotion of six years is a big deal.
ADVERTISEMENT
Article continues below this ad
"A mixed year with some things we could have done better but, obviously nice to stand on the top step. And Singapore has always been a special race for me. I just like it," concluded Vettel.
We hope the Rhinelander all the best for his future in 2021. May he return to Singapore and win the race again.
ADVERTISEMENT
Article continues below this ad