Sebastian Vettel Reveals the Only F1 Driver He Can Race Wheel to Wheel Without Any Fears
Published 12/10/2020, 9:21 AM EST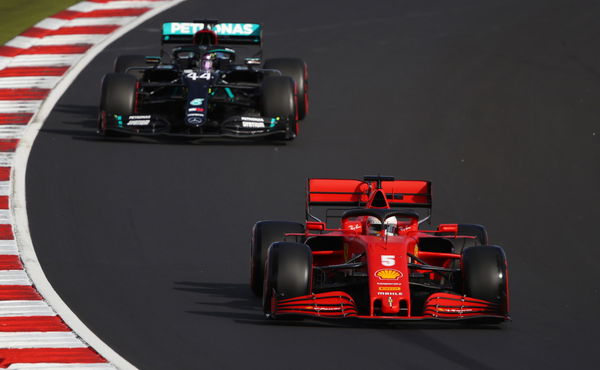 ---
---
Sebastian Vettel and Lewis Hamilton have had their fair share of battles in Formula 1. The rivals have gone toe-to-toe for Formula 1 world championships over the years. This has meant that more often than not, they have been engaging in wheel-to-wheel racing.
ADVERTISEMENT
Article continues below this ad
Whenever drivers are fighting for positions on the track, it makes for a very exciting spectacle for the fans. However, it is no simple task. Going at 300km/hr in a tough duel, you have to place a degree of trust in your opponent. For a driver is just one dangerous move away from not only crashing out but facing more potentially catastrophic harm.
In this regard, the German driver has total faith in his British counterpart, that he would never use any malice to overtake or defend. In an exclusive interview with F1 insider, he praised Lewis for being tough but fair. "I never have any reservations about a tough duel with Lewis Hamilton."
ADVERTISEMENT
Article continues below this ad
Know More – Lewis Hamilton Vows to Give Red Bull 'Run for Their Money' after Losing to Verstappen in Qualifying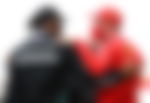 But what is it about Hamilton that makes Vettel trust him so much? According to Vettel, it is the Briton's history in the sport.
"Experience from the past. He has a total overview of the action and is now not without reason a seven-time world champion," remarked the 4-time world champion
Sebastian Vettel did not always have this trust with Hamilton
The two modern greats now share a very cordial and respectful relationship. However, it wasn't always like that. The two came to blows at the 2017 Azerbaijan Grand Prix. The Briton was leading the Ferrari driver behind the safety car.
ADVERTISEMENT
Article continues below this ad
Know More – "I Gave It Everything I Had" – Sebastian Vettel's Dejected Team Radio in Final Ferrari Qualifying Session
He seemingly 'brake-tested' the German, who was furious. Filled with rage, Vettel came next to the Mercedes driver and rammed his car. Unsurprisingly, he got a time penalty for 'dangerous driving.' However, the Briton was infuriated with him in the post-race-interviews.
ADVERTISEMENT
Article continues below this ad
Thankfully, all is well between the pair now. Their rivalry is more akin to Hakkinen-Schumacher than bitter, like Prost-Senna. To the extent where both of them regularly acknowledge each other's greatness. Hopefully, fans can keep seeing them go wheel-to-wheel and enthrall with their battles for a few more years.