Stroll Announces a "Game Changing" Development for Aston Martin F1 With Mercedes
Published 10/28/2020, 4:39 AM EDT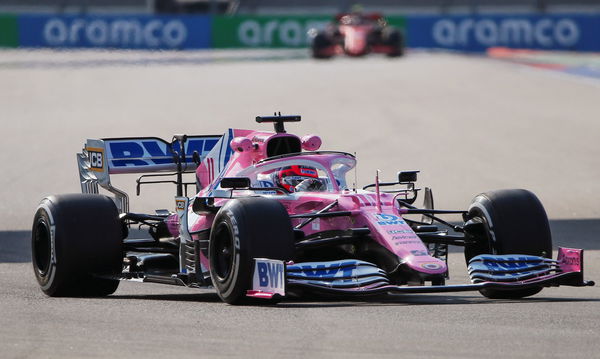 Aston Martin will be returning to Formula 1 as a racing team come 2021. With their comeback around the corner, Mercedes revealed that they have made a sensational deal with the British manufacturers.
ADVERTISEMENT
Article continues below this ad
In exchange for a 20% stake in the company, Mercedes will be providing Aston Martin with access to their "world-class technologies including Powertrain architecture and future-oriented electric architecture, for all product launches through 2027."
The statement released by Aston Martin following the Mercedes deal
ADVERTISEMENT
Article continues below this ad
Lawrence Stroll, Aston Martin's owner, and F1 driver Lance Stroll's father revealed the biggest reason behind the move by Mercedes.
"This is a transformational moment for Aston Martin," he said. "It is the result of six months of an enormous effort to position the company for success to capture the huge and exciting opportunity ahead of us.
"I am extremely pleased with the progress to date and that we are ahead of plan on timing, despite operating in these most challenging of times.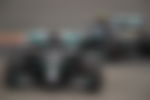 "Through this new expanded agreement, we secure access to world-class technologies to support our long-term product expansion plans, including electric hybrid powertrains, and this partnership underpins our confidence in the future."
"Everything I've just described is absolutely game changing. Of course in addition we have the significant marketing platform of an Aston Martin works team returning to F1 next year."
Although this deal is entirely focused on road cars at the moment,  it is only a matter of time before Mercedes join hands with Racing Point/Aston Martin in Formula 1.
Partnership with Mercedes, step towards achieving our goals: Aston Martin CEO
Aston Martin's CEO, Tobias Moers, opened up on their motive behind their partnership with Mercedes-Benz. "Today's expansion of our partnership with Mercedes-Benz AG technology is a critical step towards achieving our goals for Aston Martin.
ADVERTISEMENT
Article continues below this ad
"The capabilities of Mercedes-Benz AG technology will be fundamental to ensure our future products remain competitive and will allow us to invest efficiently in the areas that truly differentiate our products."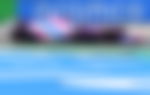 As of now, it looks like both the companies have established this partnership with their focus entirely on the long term. And Mercedes will probably step forth to assist the Stroll-owned team following their entry into Formula 1.
ADVERTISEMENT
Article continues below this ad
Overall, looking at the way Aston Martin have been planning their comeback with the signing of Sebastian Vettel and more, it wouldn't be a surprise if they end up dominating the entire grid in the near future.
Hence, could Aston Martin Racing transform into a new age Mercedes AMG following the onset of the technical regulations in 2022?