Sebastian Vettel Terrorised F1 Hero Michael Schumacher at the Nascent Age of 12
Published 01/08/2023, 6:30 AM EST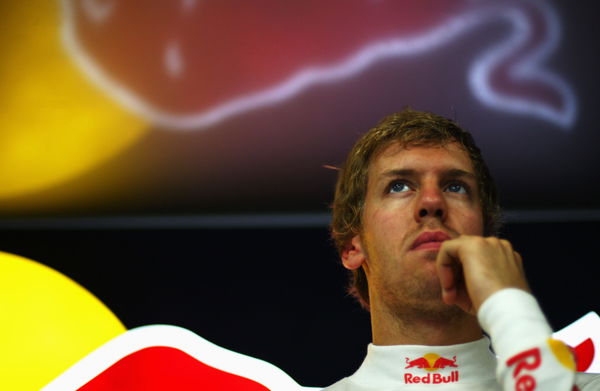 Sebastian Vettel's glorious and glittery career came to an end with the closure of last season. The German driver came into the spotlight when he bagged the first win of his career and also Toro Rosso's. The journey, which started off with lots of hope and promise, delivered everything it could until the last season.
ADVERTISEMENT
Article continues below this ad
Over the years, he challenged the very best of the drivers around him, including Lewis Hamilton, Fernando Alonso, Michael Schumacher, and many others. But it was Michael Schumacher, whom he had tailed and bugged since their karting days.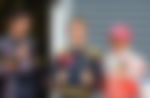 According to former Austrian driver Gerhard Berger, Schumacher recognized Vettel's talent early on. As quoted by Corriere dello Sport, Berger said, "I met Michael on vacation in Mauritius and asked him how he was doing in the world of Kart, he replied that there was only one boy aged 12-13 who made life difficult for him and it was Sebastian Vettel".
ADVERTISEMENT
Article continues below this ad
Sebastian and Michael partnered for five years at the Race of Champions and won each time. The duo shared great chemistry until Schumacher's unfortunate skiing accident. Since then, Vettel has cultivated a great relationship with Michael's son, Mick.
Christian Horner and Franz Tost's first reaction to Sebastian Vettel
Christian Horner and Franz Tost have been managing the Red Bull teams since their inception and also managed Sebastian Vettel for a long time. Tost overlooked him at Toro Rosso and Horner, obviously at Red Bull.
ADVERTISEMENT
Article continues below this ad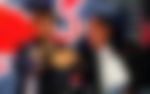 Christian Horner talked about his memory of Vettel and said, "He entered the Red Bull junior program, got into the car at 17 and drove from Heppenheim to Milton Keynes. Suddenly he finds himself there and says: 'Hi, I'm Sebastian Vettel and I'd like to take a look around', something that none of his young colleagues have ever done before"
Similarly, Franz Tost shared how he knew Vettel was going to be successful. "I was convinced that Sebastian would become an excellent driver thanks to its qualities", says the Austrian. "It could not be expected that he would become four times world champion, but at the time I would have bet that he would win races," he said.
ADVERTISEMENT
Article continues below this ad
WATCH THIS STORY- Sebastian Vettel's Championship Seasons
Vettel cultivated great relationships with his colleagues and drivers. He also mentored and helped fellow drivers while playing several roles, such as detective Seb and fireman Seb. He has now etched himself in the sport's history as a four-time champion. But much more than that as a great person.
Edited By: Akash Pandhare