Sebastian Vettel: The Heartwarming Story Behind His Love for Engineering in F1
Published 05/01/2020, 8:26 AM EDT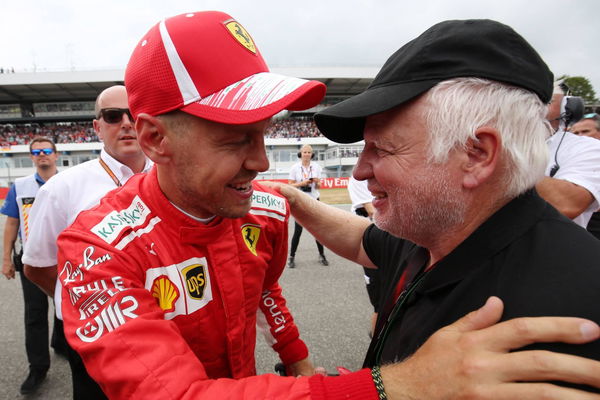 It's no secret that Sebastian Vettel has an eye for engineering. The German driver takes a genuine interest in learning about the workings of an F1 car apart form the prerequisites. However, there's a backstory to Vettel's love for how an F1 car works, that few fans may know about.
ADVERTISEMENT
Article continues below this ad
Why Sebastian Vettel likes the engineering side to F1
More often than not, Sebastian Vettel spends a fair amount of time observing rivals' cars after an F1 session. The 4 times World Champion is always observing a Mercedes or Red Bull after qualifying or a race. As odd as it may appear, Vettel is actually analyzing and trying to find minor improvements that give other cars an edge.
ADVERTISEMENT
Article continues below this ad
While all F1 drivers are technically sound, Vettel takes a deeper interest in learning why an F1 car behaves the way it does. During a recent Q&A session with Ferrari, Seb admitted that he could pursue an engineering degree after retiring. It wouldn't be surprising if Ferrari or Red Bull hire the German driver as a strategic advisor once he hangs up his racing boots.
But few fans may know the actual reason behind Vettel's love for engineering. As posted by Reddit user max_kellinsi, Vettel's love for cars stems from the fact that he used to repair his Karts with his father as a child.
"Me and my dad used to do the mechanical stuff on my karts"
"because a mechanic at the time cost around 1500 Euros per weekend"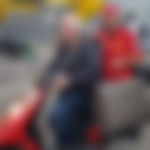 ADVERTISEMENT
Article continues below this ad
"So instead of that, we invested in new tires and fixed the kart on our own. My dad was very fit, but he wasn't 25 and I had to do my part, but I enjoyed that."
"It's important for a driver to know what's going on"
"And what has failed when something goes wrong – not just 'engine' or 'tires' or 'car'."
ADVERTISEMENT
Article continues below this ad
"For me, it has always been very interesting how things work" Vettel was quoted on a Reddit post.
His driving may be past his absolute prime, but Vettel brings a wealth of experience to Ferrari. His crucial input and ideas could be what helps Ferrari finally build a machine capable of winning Championships. After all, no matter how good a driver is, it's the car that carries him to glory in the end.