Sebastian Vettel Urges F1 to Focus on the Real Problems, Rejects a Controversial Rule Change
Published 09/15/2020, 2:47 AM EDT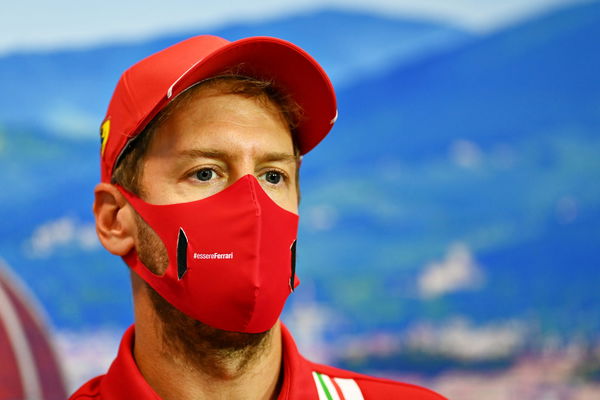 ---
---
Sebastian Vettel has expressed his views on the Reverse-Grid Sprint Race. After an unpredictable Italian Grand Prix, Ross Brawn hinted that he would re-approach the FIA with his proposal on the reverse grid. But Vettel says that even considering such an idea is "Completely Wrong."
ADVERTISEMENT
Article continues below this ad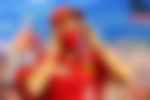 Sebastian Vettel opened up on his views on the idea of the reverse grid and called it "wrong".
ADVERTISEMENT
Article continues below this ad
Vettel also mentioned that such ideas are even being considered because other regulations have not worked. "If you are pushing in that direction [It's] a testimony that you failed to come up with regulations and tools that bring the field more together and make racing better on track," said the German.
"I mean, as a reminder, we had new front wing regulations which cost everybody a fortune, but ultimately haven't changed much in terms of racing."
Vettel insisted on keeping the focus on the 2022 regulations. "Obviously the hopes are on 2022 for the regulation changes. I think we need to fix that and address the main points rather than playing the lottery," said Vettel.
"As a competitor, as much as I don't like other people to win, I have to accept if other people win or do a better job," said Vettel. "Therefore I think it would be wrong in the name of sport to try and mix things up that way."
Formula 1 witnessed a new set of podium sitters at the Italian Grand Prix this year. The race showed how a podium would be if the Mercedes drivers were taken out of the equation.
ADVERTISEMENT
Article continues below this ad
Since then, Brawn has mentioned that he would re-approach the FIA and F1. He said that he would wish to see the reverse grid sprint race replacing Qualifying sessions at some race weekends.
Toto Wolff stands by Sebastian Vettel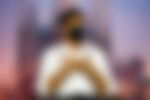 Earlier this week, Toto Wolff used some strong words to oppose the idea of the reverse grid. Toto believed that implementing such ideas would spoil the DNA of the sport. He also went on to say that Formula One is not a "reality show".
ADVERTISEMENT
Article continues below this ad