Sebastian Vettel Uttered the Phrase, "Cash is King" in Australia, Not Lewis Hamilton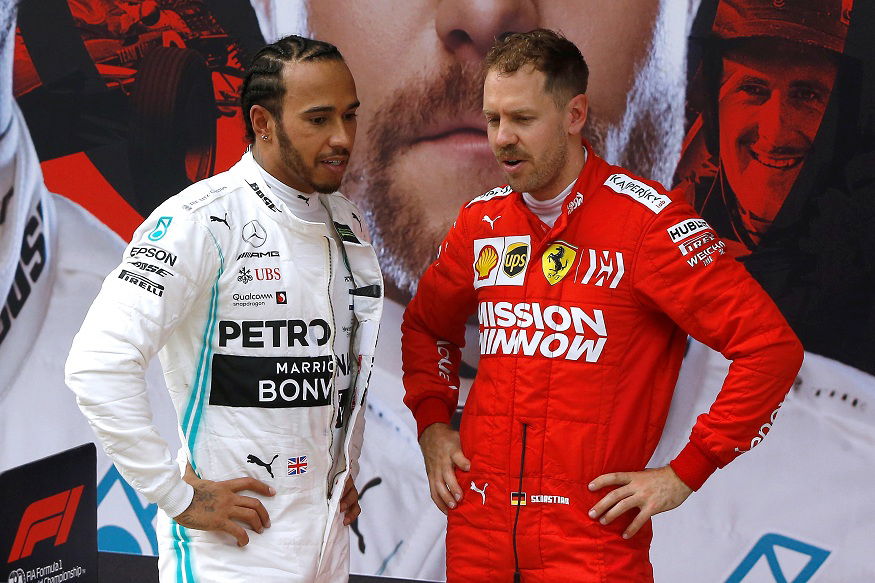 With the coronavirus threat hanging over everyones' heads, it is understandable that drivers were hesitant to race. However, there were talks that the organisers and the F1 authorities were eager to get the race underway. Their main concern was the financial repercussions of not hosting a race. Naturally, the likes of Lewis Hamilton and Sebastian Vettel were disgusted at the sentiment.
It prompted Vettel to mutter, "Cash is King" during an interview. However, his microphone failed to pick it up, so Hamilton repeated the sentence. As a result, many attributed the comment to Lewis Hamilton.
On Thursday, a multitude of fans flocked to Albert Park as race-week kicked off. Afterwards, they all had to trudge home without their fill of F1 racing action. To be honest, it was probably for the best, as the sport finally grasped the virus' severity. Once McLaren pulled out, a few other teams were convinced that racing was a bad idea.
Aside from Australia, Bahrain, Vietnam and China faced the chopping block. Under normal circumstances, the Chinese Grand Prix would take place in April.
How did F1 react to Sebastian Vettel and Lewis Hamilton's comments?
Meanwhile, F1 CEO Chase Carey responded to the scathing remarks with a dig of his own. He said, "I guess if cash was king, we wouldn't have made the decision we did".
Admittedly, the decision was not Carey's to make, as the teams voted on the matter. After an initial deadlock, Mercedes defected from the Pro Race camp and sided with the teams against racing.
It needs to be said that if the race went ahead, the possibility of a health hazard was pretty high.
"I've sort of addressed it in many different ways, so I can keep saying the same thing," admitted Carey.
"The situation today is different than it was two days ago, it is different than it was four days ago. Trying to look out and make those sorts of predictions when you know it's changing this quick, it's challenging."
"We're a global sport. We're not just dealing with a single country issue, we're dealing with an array of complexities. I do think we were trying to digest a lot of different information to make the right decision at the right time, and I think we did that."