Sebastian Vettel "Very Much at Peace" Over Ferrari F1 Swan Song
Published 03/03/2021, 11:49 AM EST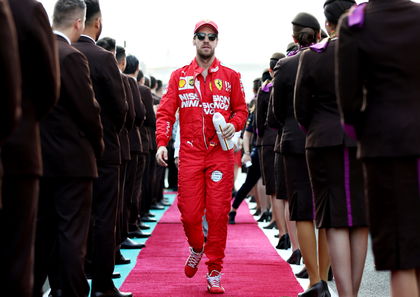 ---
---
The 2020 F1 season proved to be a tough one for the newly recruited Aston Martin driver, Sebastian Vettel. The German experienced nothing but struggles through the season at Ferrari, as he failed to end his farewell season with the Reds on a high.
ADVERTISEMENT
Article continues below this ad
And with a new journey ahead for the 4-time world champion, has he moved on from the horrendous performance-filled 2020 season? Well, turns out he has. The Ex-Ferrari driver revealed that he is finally "at peace" with the recently ended F1 season.
What did Sebastian Vettel say?
ADVERTISEMENT
Article continues below this ad
As reported by RaceFans, Vettel opened up that he has moved on from the 2020 season, and reckoned that he no longer has any regrets about the missed chances.
"I'm obviously not happy with how last year went in terms of performance, partly my performance," he said. "I accepted in terms of I've been living through it.
"And I don't have any regrets. Obviously, there's things that didn't go well and things that I would've liked to do better, differently, and so on."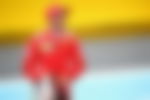 Vettel was down on morale through the 2020 season, and it all started from the moment Ferrari overlooked him for Carlos Sainz over the succeeding F1 season. And just when the German started losing his plot in racing, Aston Martin came to his rescue.
Hence, from the point the British outfit secured his future, the real Vettel showed signs of a comeback, especially during the Turkish GP race, as he ended his 2020 campaign on a strong note.
Having very, very high expectations: Vettel
The 2021 F1 season is only weeks away, and the German is yet again under the limelight, as high expectations are falling over him. Furthermore, it turns out, Vettel himself has set a high level of expectations for the forthcoming racing campaign.
"Ultimately, I'm very much looking forward to this year. I'm very much at peace with last year. I know that it hasn't been to my standards that I mostly hold myself," he said.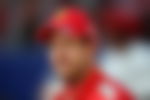 "I've never really cared what people think or say or write. So that's why I think it's important that I am at peace with that myself. And as I said, very much looking forward to this year and for sure having very, very high expectations myself."
ADVERTISEMENT
Article continues below this ad
Overall, Aston Martin have laid a pretty sturdy foundation for the 2021 season, and AMR21 is expected to be quite competitive, enough to battle for the top 3 on the constructor's table.
Hence, with a potentially powerful car in hand, can Vettel finally get his redemption this year for his disappointing 2020 F1 outing? Well, let's see what the future holds.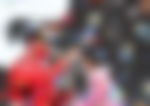 ADVERTISEMENT
Article continues below this ad