Sebastian Vettel 'Was No Longer Available' for Red Bull During Albon Decision, Reveals Marko
Published 12/24/2020, 7:29 AM EST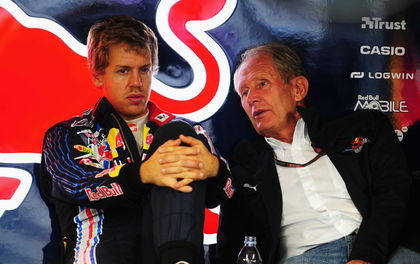 ---
---
The driver of the car to partner Max Verstappen at Red Bull was a topic of debate throughout this year. Speculations started when Alex Albon began to falter this season. Many probable candidates, including Albon himself, were in contention for the race seat. The Austrian outfit put an end to all the speculations by announcing Sergio Perez this past week.
ADVERTISEMENT
Article continues below this ad
However, before it narrowed down to Albon vs Perez for the second race seat, a couple of other notable names were also internally discussed – Germans Nico Hulkenberg and Sebastian Vettel.
Out of a race seat for this year, Nico was the mid-season favorite before Perez turned the tide with his strong second half of the season. So, by the season's conclusion, Red Bull gave him short shrift. On a 10-minute phone call, he was told, "Unfortunately it won't work."
ADVERTISEMENT
Article continues below this ad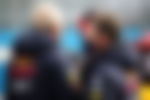 As for Sebastian Vettel, Helmut Marko and Team Principal Christian Horner never seriously considered him. It may be down to the fact that he had already signed to drive for Aston Martin next season. Understandably, he couldn't take the risk of waiting around till the end of the season for a decision.
"When we decided to replace Albon, Vettel was no longer available."
Marko 'hopes' the four-time World Champion with Red Bull can resuscitate his career
Vettel and Marko still share a friendly relationship; the German confided in Marko when Ferrari let go of him. Whilst he was a metronome at Red Bull, he had been struggling to show his 'true self' with the Italian outfit.
He had never made half as many mistakes as he has made at Ferrari. Marko puts that down to 'uncertainty' between the team and the driver that began with his costly crash while leading the race at German GP in 2018.
ADVERTISEMENT
Article continues below this ad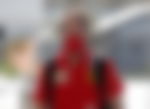 "I think it is an uncertainty that began in my eyes with the crash in Hockenheim 2018, while in the lead. Arrivabene was still the team boss at that time. From then on, the relationship with Ferrari has deteriorated," Marko said.
On his expectations for Vettel to get back to his old self again, he said, "I hope so for him."
ADVERTISEMENT
Article continues below this ad
Indeed, not only his loyal fans but also the general F1 community wants him to hit his previous heights again. Whether he can or not, we will only find out next season as he begins his new chapter.