Ferrari has confirmed that Sebastian Vettel is a priority for the second seat at the team. But, A certain section of fans is unhappy about this – claiming the German has been given enough chances. However,  we feel Ferrari is making the right call in retaining Vettel for 2021 and beyond. Here's why:
Vettel has been a part of the sport for the past 12 years. In that time, the German has gained immense experience which is invaluable to the team. Vettel's wisdom in car development could be key to Ferrari winning another World Championship. Finding flaws and discovering areas that can be improved, only comes through experience.
Charles Leclerc is wickedly fast, but without the expertise to help Ferrari develop the right car- the relatively fresh Monegasque could become another F1 story on wasted potential.
Additionally, Vettel is constantly seeking improvements and has an eye for innovation. The German is seen examining rival cars on race weekends, which has earned him the title – 'Inspector Seb'.
Yes, he's had his moments in F1 and lost his cool on multiple occasions. However, Sebastian Vettel brings in a sense of calm and leadership to the team. This is a much – needed attribute at Ferrari, who often lose the plot in complicated situations.
When fans realized Ferrari had a dog of a car in early 2019, the team were bombarded with questions. Angry Tifosi and journalists were quick to pile on, but Vettel brushed them off. The German acknowledged the team's weaknesses but asserted that they were working on fixing issues.
It may not appear from the outside, but team morale plays a huge part in Formula one teams. Seb's reassurance would have surely helped the Scuderia bounce back.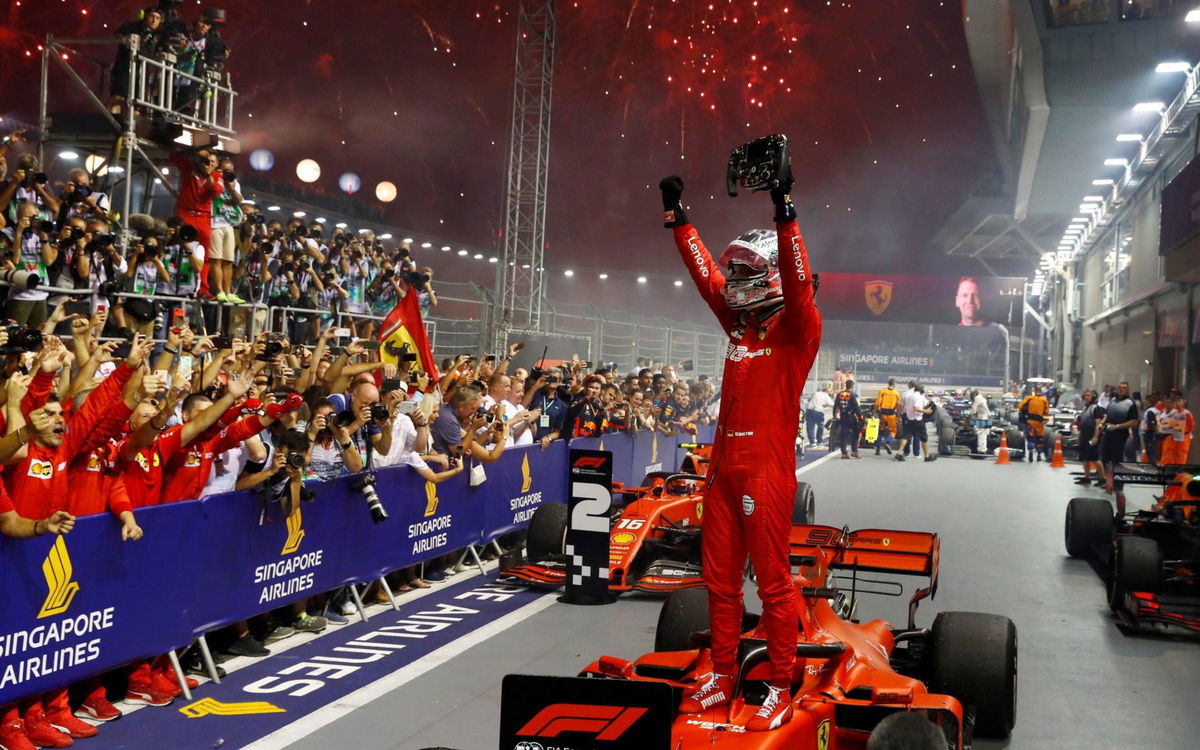 Sebastian Vettel – Charles Leclerc dynamic
The media are probably telling you that the duo is at each other's throats, but this isn't the truth. Team principal Mattia Binotto has himself stated on multiple occasions that the pair get along well outside the race track. Charles Leclerc and Vettel did have their differences on track, but importantly for Ferrari, it stayed there.
With the quadruple World Champion now aware of Leclerc's pace. The German can head into 2020 and beyond knowing what to expect. Knowing each other's strengths and weaknesses will ensure the duo don't trip over each other in future races.
Additionally, this gives Ferrari team stability and a cordial relationship ensures the Scuderia focus on the main goal.
Now, this is probably a controversial assessment. It could also be biased, but this is what I strongly feel – Sebastian Vettel hasn't lost his speed. One of the talking points of last year was fans critiquing Vettel for not being as 'fast or focused'. At the risk of being crucified, I disagree.
F1 fans cite Bahrain and Monza as examples, highlighting the German's weakness. However, many overlook some of the stronger performances Vettel has delivered. Singapore, Montreal, Sochi, Suzuka – these are just a few. In a car that wasn't competitive and firmly inferior to Mercedes, Vettel suffered from reliability issues.
The 4 times world champion suffered a suspense failure in Austin and an MGU-K failure in Sochi. Additionally, reliability issues hampered Vettel in qualifying on multiple occasions.
In addition to all the above points, Sebastian Vettel has been with Ferrari for the past 5 years. He knows the workings of the team- inside out. The German is now a household name at Maranello and his undying love for Ferrari is unquestionable.
In conclusion, Ferrari would be right in extending Vettel's contract to 2021 and beyond.