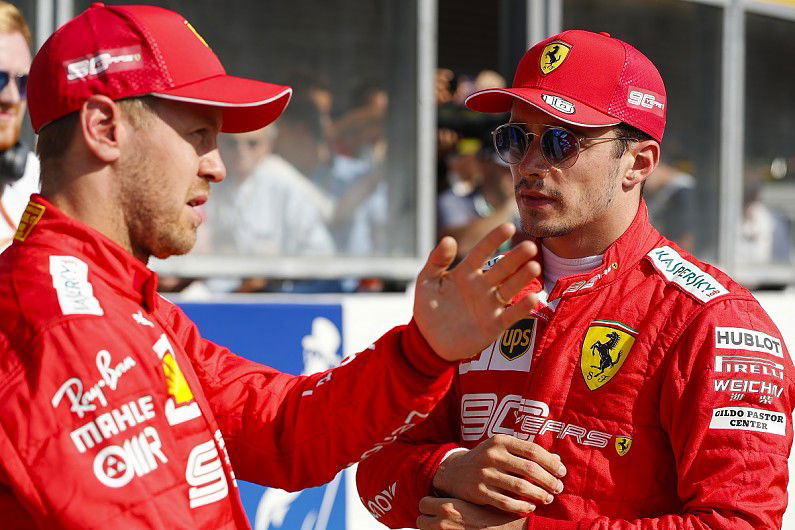 Knowing his future at Ferrari is coming to a close, Bernie Ecclestone believes Sebastian Vettel won't have any pressure this season. Ecclestone thinks the 4 times World Champion will take the fight to Leclerc when racing begins this season. The 89-year old believes Vettel can redeem himself after a string of disappointing performances.
Bernie Ecclestone backs Sebastian Vettel
For 5 long years, Sebastian Vettel has dealt with the pressure of carrying one team and a nation's expectations. The German driver joined Ferrari at a time when it was, arguably in shambles. He helped stabilize the Maranello outfit and brought in a sense of renewed pride to the Scuderia. Sadly, despite all his efforts, Vettel failed to achieve the one goal he had with the team.
2020 is Sebastian Vettel's last chance to secure a Championship and silence his skeptics for good. That's easier said than done because he still needs a good car and has to deal with Charles Leclerc. But with Ferrari banking on Leclerc and the pressure firmly off his shoulders, can the German deliver?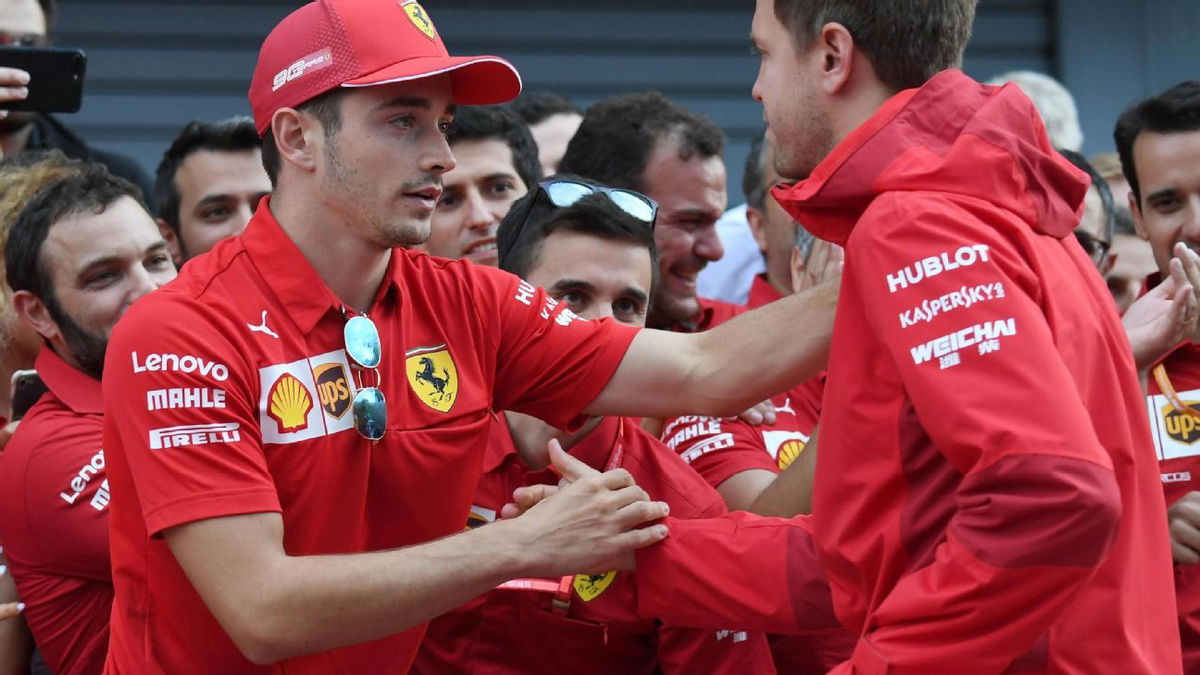 Seb has very little to lose at this stage. Moreover, it appears the 4 times World Champion may walk away from F1 after 2020. Can Vettel head into 2020, all guns blazing?
Ecclestone thinks he will.  Furthermore, Bernie believes Vettel will give Leclerc a run for his money in his last year donning the red suit. Speaking to Sport Bild, Ecclestone said:
"They never gave the impression of working as a team and having fun together. As Charles Leclerc came up, Ferrari did not reiterate confidence in Sebastian and ultimately it led to divorce,
"It never worked really,"
"He will be able to tackle each race without any pressure and with a lot of aggression," "He will have the opportunity to show Leclerc that he is still far from done."
The exact details behind Vettel's "supposed" breakdown in contract talks with Ferrari remain unknown. However, one thing is clear. Ferrari lost confidence in the 4 times World Champion and Seb, in turn, lost faith. The Scuderia sees Charles Leclerc as the team's future and now the onus lies with the Monegasque to bring glory back to Maranello.