Sebastian Vettel Won't Play Second Fiddle to Lance Stroll at Aston Martin F1: Former Mercedes Boss
Published 09/15/2020, 2:31 AM EDT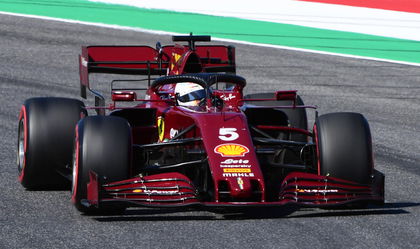 ---
---
Sebastian Vettel jumping ship to Aston Martin Racing in 2021 was recently confirmed. The 33-year-old's five-year-long partnership with Ferrari is looking to come to an end as the season winds up.
ADVERTISEMENT
Article continues below this ad
After the Italian motorsport giants failed to renew Vettel's contract, he was on the lookout for other avenues. The former Mercedes Sporting Director and now German journalist, Norbert Haug, believes that Vettel has made the right choice.
Sebastian Vettel will want to make it work at Aston Martin
ADVERTISEMENT
Article continues below this ad
He was quoted as saying, "No dominance goes forever. We saw that at Red Bull too. If you do a good job, Aston Martin can also be successful. You have a good base." (translated from Google Translate).
Considering how the Aston Martin owner, Lawrence Stroll, pulls the strings as far as the inner functioning of the team is concerned, meaning one of his strings could quite possibly lead to the 4-time World Champion's nape.
Therefore, the prospect of Lance Stroll being prioritized over the German is not unfathomable. But if history has taught us anything, it's that Vettel does not take to team orders too nicely.
At Red Bull, he was keen to make his mark as the superior driver compared to teammate Mark Webber. The Multi-21 controversy at the 2013 Malaysian GP, is testament to the fact. At Ferrari, he defied team orders involving Charles Leclerc, most notably at Singapore and Russia last year. Instead of 'letting him pass', he asked the young Monegasque driver to 'close the gap'. So it would not be a surprise, if something similar happens with Lance Stroll too.
But Haug believes the four-time World Champion has enough skill and experience, to command his place in the team. He stated, "Vettel wouldn't do that either."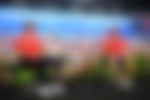 Even the former German Motorsport Association boss, Hans-Joachim Stuck, concurs with Haug's assesment. He said, "In the first year, he pulled himself out of the affair with Leclerc excellently.
"He worked his way out mentally. And in the end, showed Leclerc where the hammer is. I think he can do the same with Stroll." (translated from Google Translate)
Vettel looking forward to the future
On the heels of a series of disappointing performances, none could blame Vettel for giving up on the Maranello-based outfit's cause. The relationship that Vettel and the scarlet franchise share has been consistently degrading over the course of this season.
ADVERTISEMENT
Article continues below this ad
Incorrect strategies, technical failures, and a sense of just getting the season over with have shrouded their season with despair and disappointment so far.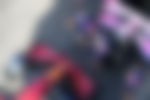 In that regard, Seb might be right to consider a relatively more exciting future at Silverstone. Additionally, they promise a sturdier and a balanced car, as well as a chance for Seb to offer his valuable insights.
ADVERTISEMENT
Article continues below this ad
In addition, with the RP20 being powered by a Mercedes unit, it will undoubtedly be a big step up from the shackled engines that the Prancing Stallion has to offer.