Sebastian Vettel's Dismal Aston Martin Run Blamed on Political Awareness: "When He Was Winning Races, He Didn't Know What Was Going On In The World and Didn't Care"
Published 06/27/2022, 9:30 AM EDT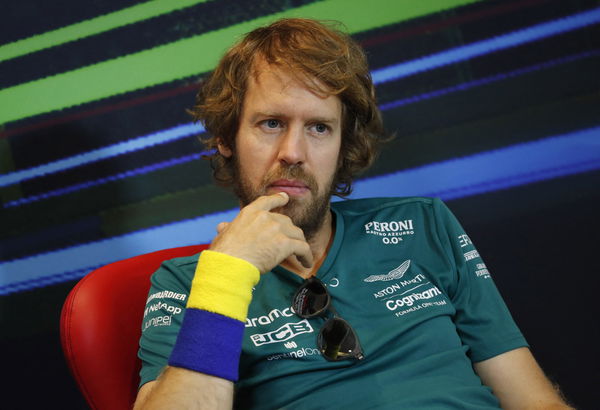 Sebastian Vettel should focus more on F1, according to Bernie Ecclestone! But why? The four-time world champion is massively involved in several environmental projects. The driver often finds himself in the middle of controversies, whilst speaking out about these issues. Notably, Vettel has also been called a 'hypocrite', given his contrasting personal views and professional life.
ADVERTISEMENT
Article continues below this ad
Seb is one of the drivers who does not shy away from speaking their minds on the grid. He, alongside Lewis Hamilton, often speaks out against various social evils in the world. However, while many hail Vettel for using his position to educate people, others also criticize him. Ecclestone definitely chooses to agree with the latter group.
ADVERTISEMENT
Article continues below this ad
Watch This Story: F1 Stars Max Verstappen, George Russell Enjoy Miami Heats Dominant Surge at NBA Playoffs  
Shedding light on his views, the business magnate told German broadcaster RTL, "He's not that focused. Before, when he was winning races, he didn't know what was going on in the world and didn't care. Now he cares and he thinks about the future of the world. I think he's right, but I don't think he should use his position for that reason."
Sebastian Vettel answered @sonyasavage's attack on him as a "hypocrite":

"Yes, I am a hypocrite doing what I do for a living… [but] it's disappointing that we break it down to a personal level and miss to look at the bigger picture."https://t.co/jN93yJ1vqr#F1 #CanadianGP

— RaceFans (@racefansdotnet) June 19, 2022
He further added, "It's about all the other things behind him that don't make it easy to get back to who he was," he said, referring to Vettel's dominance with Red Bull and Ferrari. 
And further advised the driver to, "concentrate a million percent on Formula 1 again".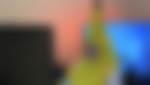 ADVERTISEMENT
Article continues below this ad
Sadly, Aston Martin has also arguably failed to provide Vettel with a competitive car. The driver currently stands at P14 on the table with only 13 points to his name. Understandably, Vettel's jump to a top-tier performance is extremely difficult with the AMR22. So, is it fair to blame Vettel's environmental views for his low performances?
Sebastian Vettel created controversy at the Canadian GP
Seb recently found himself at the center of controversy during the Canadian Grand Prix. The driver was called out by Alberta's Energy Minister, who even labeled him as a 'hypocrite'. The German wore a shirt and even a helmet to protest against the famed tar sands oil production in the province.
ADVERTISEMENT
Article continues below this ad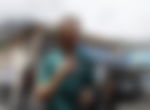 However, Vettel did not wear that helmet to the main race. Many fans wondered as to what could be the reason behind it, with several speculating this was an FIA or Aston Martin directive. Shockingly, Seb also chose not to talk about it. So, what do you think? What can Vettel do in these situations?