Sebastian Vettel's Hairstyle Not an 'Aggressive' Statement Claims Aston Martin Team Boss
Published 02/05/2021, 12:37 AM EST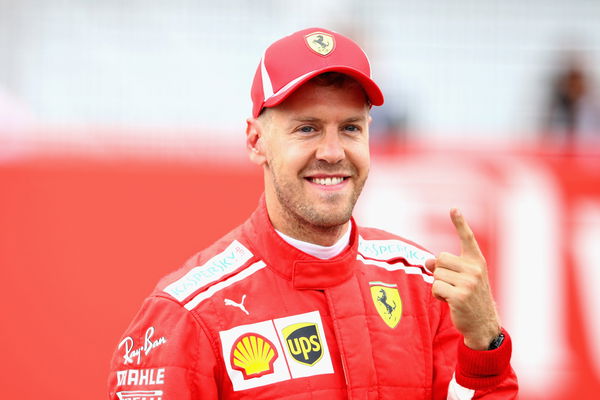 ---
---
Earlier in January, Sebastian Vettel made his way into his new team's headquarters for the first time. However, it wasn't his debut entry into Aston Martin that caught the attention of the fans. It was rather his new look with short hair that created a massive buzz.
ADVERTISEMENT
Article continues below this ad
At first, it looked like the German's new look could be a sign of his potential change in attitude going into the 2021 F1 season. Consequently, people started assuming that they could witness the #5 driver racing with an aggressive attitude for the first time in years.
However, such assumptions were put to rest by Aston Martin's team principal, Otmar Szafnauer.
ADVERTISEMENT
Article continues below this ad
Otmar's view on the new look of Sebastian Vettel
Speaking to SkySports, Otmar clarified that the recently recruited world champion is not coming into the team with an aggressive attitude. Instead, the German is hoping to have some fun on his new journey with the British team.
"I don't think he's aggressive," Otmar said. "I think his attitude coming into here is, you know like he said, he wants to continue racing if it can be fun.
"And you know, fun for him means being competitive. Fun for him means working really hard and extracting every bit of performance out of a car. And achieving what the team could achieve and being a big part of that."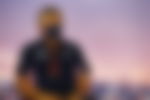 Vettel's final two seasons with his dream team, Ferrari, were nothing but painful. His terrible outing went to an extent where the Italian team had to discard the four-time world champion. Consequently, it looked like the 33-year-old could bid adieu to the sport earlier than intended.
Then came the saviors, Racing Point (now, Aston Martin). The moment Vettel fell into the drivers' pool, the Stroll-led team wasted no time in signing him.
Seb not over the hill: Otmar
The Aston Martin team principal opined that Vettel still has a handful of years to race in Formula 1 and is nowhere near the retirement phase.
"He's highly motivated. I think he and Lance [Stroll] would be a great partnership. You know, Seb is very experienced but not over the hill by any means at the age of 33," he said.
"And Lance is much younger and on the learning curve, but naturally very fast. So I think that combination will suit us very well."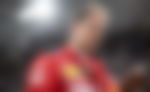 It has been years since F1 has witnessed the older version of Vettel, who created a lot of buzz on the grid during the early 2010s.
ADVERTISEMENT
Article continues below this ad
Now, similar to Red Bull, Aston Martin are devoting their time to making the 4-time world champion feel comfortable around the team.
Will Aston Martin's attempts help in reviving Vettel's old form? Consequently, could the German find his way back up to the top of the table? Well, only time will tell.
ADVERTISEMENT
Article continues below this ad