'See It as a Detriment' – Former F1 Designer Pinpoints Fundamental Red Bull Car Problems For Verstappen
Published 02/11/2021, 5:15 AM EST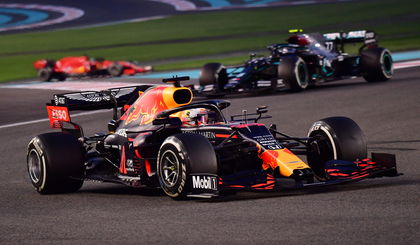 ---
---
Red Bull Racing became one of the perennial trendsetters and high-performing achievers in the early years of the 2010s. But shortly after, Mercedes entered the ring and, with a smooth car comprising healthy drivability, they started clinching all the titles on offer.
ADVERTISEMENT
Article continues below this ad
Many F1 enthusiasts have emphasized about the car's problems itself, and it not being very 'driver-friendly.' Speaking to a podcast, former F1 designer Gary Anderson illustrated how Red Bull should look to solve these persisting technical issues.
He said, "I will say that it's got a very peaky downforce level. They use the rake of the car to get the front wing near the ground. So they're working the front wing very, very hard."
ADVERTISEMENT
Article continues below this ad
Max Verstappen understands all that 'feeling' at Red Bull, said Anderson
"They're definitely working items on that car that are designed to have airflow separation. And that's all great stuff as long as you're in control of it all and you can manage it all, and you can make it work for you."
While so many drivers have struggled to get to grips with Red Bull's cars over the years, Max Verstappen has shown his adaptive capabilities. But the ex-Jordan F1 designer feels that the 'peaky downforce' levels on the car might actually hinder Verstappen as well.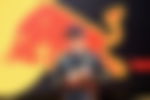 "Verstappen is at that point where he understands all that feeling here, he understands what it's all about. But I see it as a detriment really to be honest, and I see it as a detriment probably to Verstappen."
Will Sergio Perez be able to adapt to the tricky RB16B in the upcoming season?
"If I was Red Bull, I'd be looking at trying to make sure you build a car that hasn't got that peaky downforce. It might detract from Verstappen's performance a little bit initially, but I'm sure in the long term it'd get better for him," concluded Anderson.
ADVERTISEMENT
Article continues below this ad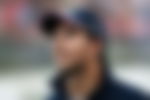 Bringing in Perez signals Red Bull's intention to inculcate more valuable inputs from an experienced head. Having driven for a Mercedes-powered car, his feedback will prove instrumental in developing the RB16B car further throughout the season.
Hence, with an excellent racing profile, there is a good chance Perez could solve a few issues that the Milton Keynes outfit have faced so far. In doing so, both he and Verstappen could well guide Red Bull to their first Constructors' title since 2013.
ADVERTISEMENT
Article continues below this ad
MORE – Brazil 2016 Proof of Max Verstappen's Greatest F1 Strengths: Pirelli Boss