Seidl Reveals What McLaren F1 Won't be Getting From 2021 Mercedes Switch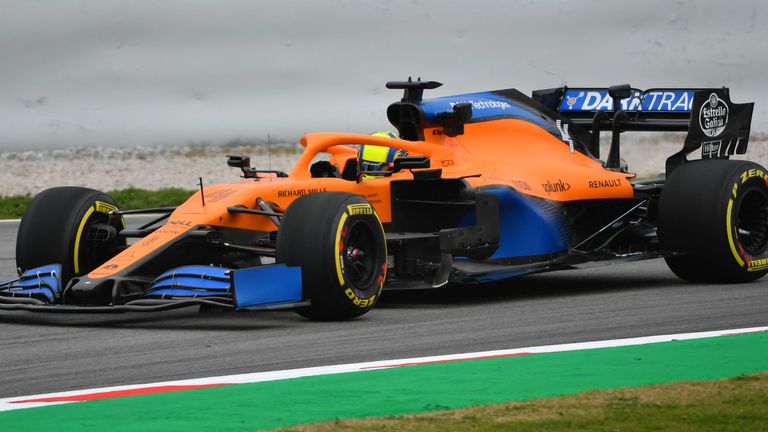 Despite having impressed with a Renault engine in 2019, McLaren is all set to shift towards a Mercedes power unit from 2021 onwards. The Woking-based outfit has picked up from where they left off last year, currently sitting in third place on the Constructors' Championship standings.
However, unlike Racing Point, which also uses a Mercedes engine along with a gearbox that is sourced from the Brackley-based team, McLaren's Team Principal Andreas Seidl affirmed that they will continue to make their own gearboxes.
According to Motorsport-Total.com, the Woking outfit's skipper said, "There is no change in strategy on our side. We will be installing the Mercedes engine in our car next year, but we have never planned to replace the transmission.
"So we will continue to build our own transmission."
McLaren has a drawn-out history when it comes to racing in F1 with a Mercedes power unit. The duo had a long-standing partnership that stretched from 1995 until 2014.
However, during that period of time, McLaren only won the Constructors' Championship title once, in 1998.
Nevertheless, the current Mercedes power unit is proving to be a force to be reckoned with on the track. Not only have the factory team won 6 consecutive World Championships but also Racing Point's bolstered performance can be seen as a sign that McLaren could certainly kick their performances up a notch.
McLaren boss very happy with Renault's 2020 engine
However, Seidl also made it a point to thank their current engine suppliers, Renault, for their durability. He said, "There was 100% durability in the first three races. We ended all qualifying sessions and race with, say, all 6 cars in three races.
"That's a good step forward compared to last year. I have to express my thanks to the Renault colleagues for doing their part to have achieved this durability."
With 10 more races to go (so far), McLaren will be hoping to achieve a few more podiums in 2020. Lando Norris has already shown us that the MCL-35 challenging the front of the grid is highly likely, but can they repeat the trick a few more times?
We'll have to wait for the F1 action to resume at Silverstone to find out.