Sergio Perez Implies Lewis Hamilton Used Dirty Tactics at Belgian GP F1 Qualifying
Published 08/29/2021, 5:59 AM EDT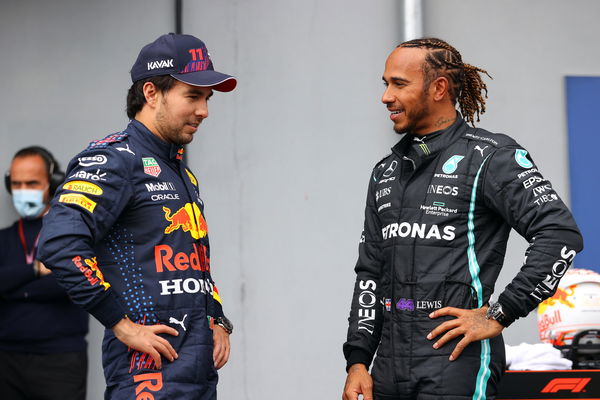 ---
---
Often Formula One drivers use tactics to make sure they are the ones that come out on top. This was the case at the qualifying session yesterday, and Red Bull's Sergio Perez wasn't pleased with Lewis Hamilton.
ADVERTISEMENT
Article continues below this ad
The Mexican driver stated his unhappiness on the team radio and reiterated his feelings in the post-qualifying session at the Belgian Grand Prix. Checo starts Sunday in seventh place, while the 7-times world champion starts in third.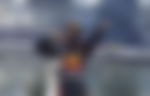 ADVERTISEMENT
Article continues below this ad
Sergio Perez unhappy with Lewis Hamilton during qualifying
Perez was trying to set a good lap time, in order to get a good placement for Sunday's race, while Hamilton had the same goal. However, it was Lewis who came out on top, but Perez felt that it was unfair as the Mercedes driver jeopardized his session.
He said on the team radio, "Yeah that was very unfair. Yeah, that was very very bad. Who was ahead? Which of the Mercedes was it?"
Being told it was Hamilton, and his teammate Max Verstappen got pole, Sergio replied, "Ohh, good job for Max. Please have a look at Hamilton because he blocked me at the end of my lap."
Later in the post-quali session, he said, "Yeah it was pretty tough out there especially come Q3, you when the conditions changing, and knowing the final lap was going to be right one. Unfortunately, I didn't get the final lap, and I was on time lap, everyone let me through, but not Lewis."
"So that meant I started just I think a second or two behind him. So I couldn't see anything going into my final lap. I was a bit disappointed given that I wasn't able to improve on my final lap."
He added, No, I mean definitely I got blocked going into the chicane you know in my lap. He is entitled to do that on the next lap to stay ahead. But I was just too close. So even on that lap, I lost some time."
Watch Story: From Shocking Lewis Hamilton Crash to Ferrari Pit Stop Blunder: Most Sensational Moments in Bahrain GP History
A mammoth task for Perez at Spa
ADVERTISEMENT
Article continues below this ad
Red Bull was hoping to see both their drivers on the front row. However, on Sunday it would just be Verstappen who will lead from the front, while Perez finds himself in seventh place.
The Mexican driver is surely disappointed not to get a good qualifying pace for the Raging Bulls. But he is hoping to redeem himself tomorrow.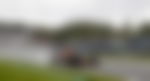 He knows there will be many obstacles to overcome on Sunday. Nevertheless, Red Bull hopes to get a good result for the team and kick things off to a good start for the Milton-Keynes-based outfit in the second half of the season.
ADVERTISEMENT
Article continues below this ad