Sergio Perez Proved He's Perfect 'Second Driver' to Max Verstappen in Baku: Palmer
Published 06/07/2021, 11:37 AM EDT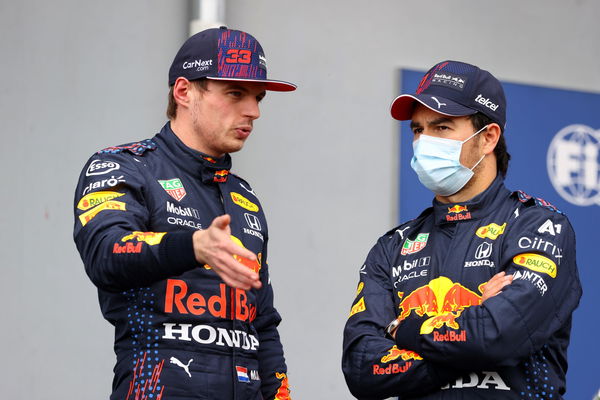 ---
---
When Max Verstappen crashed out at the Azerbaijan Grand Prix, it dealt a big blow to Red Bull. Luckily, Sergio Perez was there to pick up the slack, and boy did he deliver. Things got even better for the team when Lewis Hamilton out-braked himself and left Perez to win the race largely unchallenged.
ADVERTISEMENT
Article continues below this ad
In a recent podcast, ex F1 driver Jolyon Palmer spoke about the Mexican Red Bull man. He said, "The job that Perez did today, is exactly what a top team would want from a second driver. To be taking points off Hamilton, to be ideally not beat Verstappen. It was absolutely perfect from Perez, it's what Red Bull have been looking for for years. Finally, they've got a car that can deliver a championship potentially this year. It's perfect timing because they have got a very good second driver in the car."
WATCH STORY: Love is in the Paddock: F1 Fraternity Rings in Valentines Day feat. Max Verstappen
ADVERTISEMENT
Article continues below this ad
Having said all that, Palmer acknowledged that Perez's performance is exactly what a team expects from a second driver. In other words, he should take points off Hamilton and not trouble Verstappen. Truthfully speaking, it was something that Red Bull was looking for for years.
What else did he say about Sergio Perez?
ADVERTISEMENT
Article continues below this ad
Palmer had previously said, " Obviously, Verstappen is a top driver, I don't think Perez is going to be consistently matching him. Moving forward, I'm sure there will be weekends where he is adrift again. However, Bottas isn't always up there in the lead battle either. When you're up against a top driver like either Hamilton or Verstappen, you're not going to be matching them the whole time."
The team is thrilled that they finally have a car that can challenge for the title this year. What makes it even better is that fact that they now have two competent drivers behind the wheel. In all honesty, a good number two driver should be able to act as a rear gunner and keep rivals off his partner's back.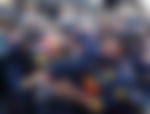 At the same time, he should be able to pick up the slack if something happened to the 1st driver. The Azerbaijan Grand Prix was proof of this, as Sergio Perez shadowed Verstappen and fended off Hamilton. Later on, when Verstappen had his dramatic crash, the 31-year-old Mexican stepped up to the plate and salvaged a win for Red Bull. As a bonus, neither Mercedes driver finished in the points.
ADVERTISEMENT
Article continues below this ad