Sergio Perez "Realized" His Accusations Were Wrong: Racing Point
Published 10/03/2020, 3:27 AM EDT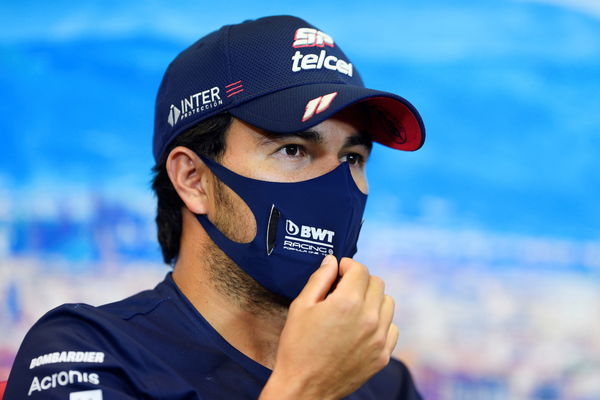 ---
---
It is common knowledge now that Sergio Perez would be quitting Racing Point after this season. On the face of it, sequential events followed smoothly with all parties involved.
ADVERTISEMENT
Article continues below this ad
After Sergio Perez came out with a heartfelt message detailing his exit, Racing Point immediately announced the signing of four-time champion Sebastian Vettel.
But somewhere, Perez would have felt tinges of betrayal and sadness. After all, he has been with the team for seven years now, in both their good and bad times.
ADVERTISEMENT
Article continues below this ad
And that translated into him believing that Racing Point were now 'hiding things from him'. Naturally, those words came as a surprise to everyone involved at Racing Point.
Sergio Perez 'realized he was wrong' after comments
In an interview with Marca, the team's technical director Andrew Green said that this was untrue. If anything, they are involving him in everything that concerned them during this racing season.
Green stated, "We were surprised that instead of talking to us about whatever problems he had, we read that in the press. It was a bit strange."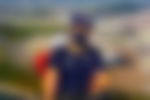 "But when we talked to him and asked him about what he thought, we were hiding from him. He realized that actually, he was wrong. We are as open with him now as we were before the announcement (of Vettel). (translated from Google Translate)
"One thing we will not talk about is what we are doing for next year's car, but that does not prevent us from continuing with the work we do this year"
Obviously, the plans and strategy for 2021 are something the team cannot tell Perez. But there might now be a sense of clarity between Perez and Racing Point. Following the initial anguish, his efforts would be concentrated towards finishing the current season on a high.
ADVERTISEMENT
Article continues below this ad
The Mexican driver will be high on the list of teams' shortlists
Sergio Perez was fantastic in the Russian Grand Prix. Despite racing in a car without the latest upgrades that were offered to Lance Stroll, he extracted very ounce that he could.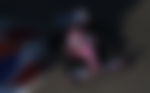 Finishing P4 in Sochi would have given him supreme confidence. As it would have to the handful of teams interested in signing him up for the 2021 season.
ADVERTISEMENT
Article continues below this ad
Perez had recently offered an update on his future, that nothing was firmed up yet. But, more importantly, his next assignment will be to give Racing Point some points and cheers at Nurburgring next week.