Sergio Perez Admits He Is Surprised by How Max Verstappen Is as a Teammate – "They Say It for a Reason"
Published 04/30/2021, 12:17 PM EDT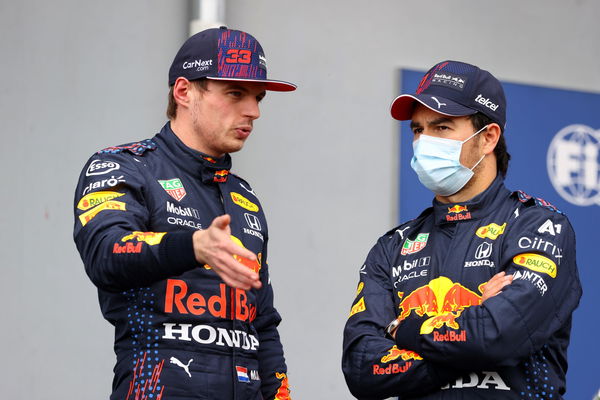 ---
---
In F1, the term 'teammate' carries a significantly different meaning to any other sport. While the drivers are in theory 'teammates', they are also competing against each other for supremacy in a team and sometimes, their F1 future. So, sharing the garage with Max Verstappen is not something that a driver may look forward to.
ADVERTISEMENT
Article continues below this ad
"You've seen it before, in the media, that Max is really bad to all of his teammates. When you come here, you realize why they say that. They say it for a reason," Perez joked after Verstappen outperformed in Imola.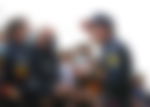 Sergio Perez was sitting down with Verstappen by his side in a promotional event for Sky Sports F1 ahead of the Portuguese GP. The two Red Bull drivers took part in a hilarious challenge which left them with colored faces. It was all fun and games as Perez is enjoying his personal relationship with the Dutchman.
ADVERTISEMENT
Article continues below this ad
"I've been surprised in a good way with Max's personality. Although I knew him before, more or less because we've been racing for many years, when you are in a team you spend more time together. The image that Max has is very different to what he is like as a person," said Perez.
'Chilled out' Max Verstappen impresses Sergio Perez
Max Verstappen has gained a reputation as a bit of a teammate killer in F1. While Gasly and Albon were demoted because they couldn't match him on the track, Ricciardo left himself owing to the political background their partnership created in the team.
ADVERTISEMENT
Article continues below this ad
But that is not reflective of Max's personality, off the track, according to Perez. The Mexican said, "He is really chilled out."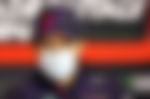 "Obviously, he wants to be very fast, he's very competitive, but everything you see in the media, I haven't seen any of that. To be honest, I'm pretty impressed in that regard with him."
ADVERTISEMENT
Article continues below this ad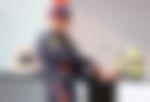 It is great to see that the two are getting along fine at Red Bull. And they need to, as well, because dethroning Mercedes off the top of the F1 ladder is a cumulative effort. Their co-operation will go a long way in ensuring that.