Racing Point's Sergio Perez believes there's a strong chance of Sebastian Vettel retiring at the end of the season. The Mexican reckons Vettel has a shot at McLaren but admits the odds aren't great. As things stand, Vettel is without a contract at the end of this season.
Perez thinks Sebastian Vettel could retire
Seb's official statement on his Ferrari split indicated that it wasn't a "happy" goodbye. The German revealed that he wasn't leaving Ferrari over money but disclosed that there was no longer a common goal. Moreover, his words also hinted at possible retirement after this season.
"What's been happening in these past few months has led many of us to reflect on what are our real priorities in life. One needs to use one's imagination and to adopt a new approach to a situation that has changed. I myself will take the time I need to reflect on what really matters when it comes to my future" said Vettel as quoted by Ferrari on its official website.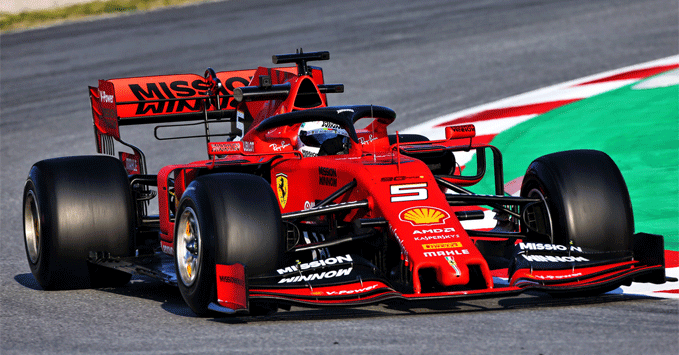 At nearly 33 years of age and a young family to tend to , Seb's priorities may have changed after all. With no viable seats available at the top teams, Vettel may have no choice but to walk away. It's unlikely for the 4 times World Champion to drive in F1 for a midfield team.
Perez is also of the opinion that 2020 could be Seb's last year in F1. Speaking to Autosport, Perez said:
"Maybe during this lockdown, he has realized many things, and it has helped him to reflect," 
"It will depend on how much he wants it. His options to continue – it could be McLaren maybe, but I doubt it.
"It could be probably his last year in F1. I see him closer to retirement than to a different team, but we don't know.
"[I] speak more as a fan. I don't know exactly what's going through his mind."
Losing Vettel would be a huge shame not only to his fans but Formula 1 in general. It's Vettel frankness and love for the sport that makes him one of the giants of F1.