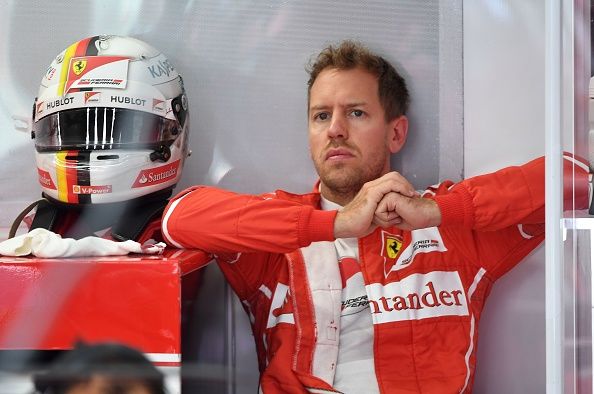 The German surrendered the principal day of testing for the Ferrari F1 as he was feeling unwell. Sebastian Vettel has been supplanted by Charles Leclerc throughout the day on the primary day of testing.
Charles Leclerc showed up in the Barcelona paddock with his athletic coach close behind toward the beginning of today.
The Monegasque was not anticipated today in the driver's seat of the SF1000, and his essence on the track captivated the onlookers. The 'secret' was uncovered in a matter of seconds a short time later by Ferrari F1, which affirmed Sebastian Vettel's unwillingness to take to the track because of an impact, despite the fact that the German took an interest in the gathering photographs on the beginning straight, before returning to the hotel.
Leclerc will carry the SF1000 to its official track debut on the principal day of movement in Montmelò.
#F1Testing Change of plan: #Seb5 not feeling great this morning so #Charles16 is taking over driving duties for the day. pic.twitter.com/md4WEhnUm1

— Scuderia Ferrari (@ScuderiaFerrari) February 19, 2020
Ferrari F1 will assess Vettel's conditions tomorrow, who in the Cavallino. Sebastian Vettel will in this manner stay in Barcelona in the desire for recouping his wellness in time.
F1 Quoted: "There is one driver change already this morning, with Charles Leclerc taking the wheel down at Ferrari. Sebastian Vettel was due to drive today, but is believed to be feeling slightly unwell."
F1 2020 Pre-Season testing day 1
F1 is officially back with the pre-season testing at the Circuit de Barcelona-Catalunya.
Day 1 started with on high note for Williams F1 as they were the first ones to go on the track. First out on the track was George Russell for Williams. Although, the team is making a much better start to this season than last year. They missed the first couple of days of testing. Sainz was the next driver after Russell.
Currently, Carlos Sainz sits on the top of the charts with a 1m 18.423s. Charles Leclerc is in the second position with a gap of 0.183s. He has completed 22 laps on the medium tires. Though, only 10 drivers have taken the first experience of their respective vehicles as of now.
Its been an hour on the 1st day of pre-season testing. Without a doubt all the drivers have been very respectful, keeping their cars pointed the correct way all through. The first morning of testing is in every case more about information gathering than speed. However, the drivers will push the points of confinement later on.
Abhay Aggarwal
I am an avid follower of Formula One, Baseball, Cricket, and Lawn Tennis #MercedesAMG #Yankees