Settlement a Clear Indication Something Not Clear: Renault F1 Ready to Take Action Against Ferrari
Published 03/06/2020, 9:32 AM EST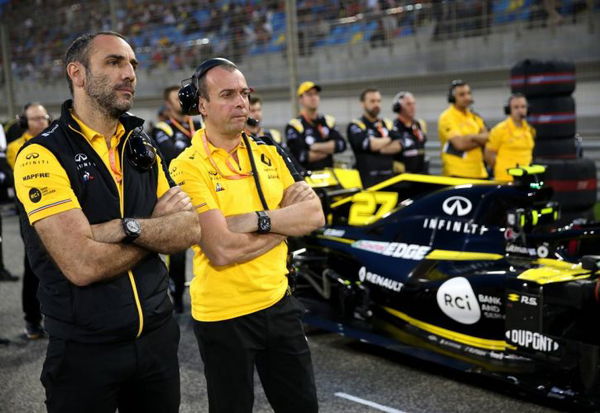 ---
---
Renault F1 team principal Cyril Abiteboul responded to the FIA's explanation of its investigation into Ferrari's 2019 engine. The Frenchman's response was tactical and different from the verbal fury directed the FIA's way over the past few days.
ADVERTISEMENT
Article continues below this ad
Abiteboul responds to the FIA
After 7 non-Ferrari powered teams issued a notice to the FIA threatening legal action, the governing body finally responded. Yesterday, the FIA published a response justifying its actions regarding the agreement with Ferrari. Furthermore, the governing authority cited its compliance of an article within the rules to clear up any confusion over its internal dealing of the matter.
ADVERTISEMENT
Article continues below this ad
However, the FIA's explanation hasn't been satisfactory in any manner and teams won't be dropping their case. Moreover, the Mercedes led alliance is seeking clarification over the investigation and is calling for greater transparency in the FIA's working. Nevertheless, It is unclear at the moment if Ferrari really broke any rules or merely exploited a loophole.
Speaking to Autocar, Abiteboul said :
"What we'd like is to get to a place where both the FIA and F1, for the reputation of the championship, appreciate that they need to provide light on this story to put this matter behind us. We want to put this matter behind us, but we need a bit of reassurance before we do that.
The Frenchman also stressed that he wanted to resolve the issue as quickly as possible and not escalate things. Abiteboul also said that the teams haven't decided on a plan of action following the FIA's response.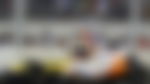 ADVERTISEMENT
Article continues below this ad
"So what's the next move? We will discuss with the six other teams because it does not really respond to what we ask for."
Renault F1  – accustomed to scandal in the past
Renault is no stranger to scandal in F1, as the team was involved in a high profile case in 2008. The Enstone outfit was guilty of deliberately forcing its driver to crash at the 2008 Singapore Grand Prix. That was done to change the outcome of the race result in the teams' favour. As a result, the FIA banned then team principal Flavio Briatore – indefinitely.
ADVERTISEMENT
Article continues below this ad
The ball is firmly in the court of the septet who seek answers from the governing authority.