Shots Fired! Red Bull Boss Makes Serious Toto Wolff Claims as 2022 F1 Crossfire Begins
Published 03/14/2022, 5:29 AM EDT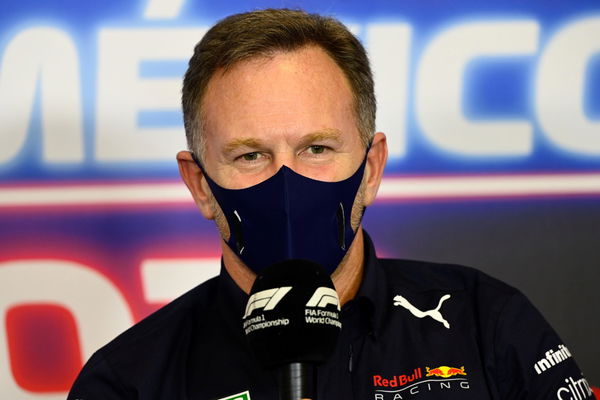 Red Bull Team Principal Christian Horner took a sly dig at rival Toto Wolff. We know that both these men are not new to making controversial comments about each other, the 2021 season being a testament to it. Now, ahead of the new season, Horner has already dropped some juicy comments about Toto. Was this a teaser? Because Formula One fans would love to see this carry on.
ADVERTISEMENT
Article continues below this ad
Christian Horner claims he and Toto Wolff are different
ADVERTISEMENT
Article continues below this ad
Despite claiming that they mutually respect each other, we have seen them getting into verbal spats on several occasions. Last season saw both of them fighting tooth and nail in an epic showdown between Lewis Hamilton and Max Verstappen.
While both claimed to have left the past behind, Horner already seems to be back at it. He recently explained a few differences between him and the Silver Arrows' boss, and feels that Toto "is very driven by what the balance sheet says". While his personal work approach is very natural and diary-dependent, Toto's is a lot different.
Horner claims he is a racer at heart
Christian's leading has been commendable last season, which saw Verstappen winning the title. As Red Bull looked solid in the testing also, they are surely to be feared again.
During an interview, Horner claimed, "If I'm not at the race track, I'm in the factory. I'm not living as a tax exile in Monaco, running a team remotely. I am hands-on. My diary is full from the moment I arrive to the moment I leave, dealing with issues within the team. I have very much an open-door policy."
ADVERTISEMENT
Article continues below this ad
The Briton added, "I grew up in the sport. I was a race driver that turned my hand to running a team. I'm a racer at heart."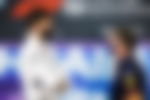 Horner also added that he feels Toto is a very result-oriented person and has no idea if he shares a similar racing passion. However, the Red Bull boss felt the need to clarify that he has no ill feelings towards the Austrian. Moreover, he does not feel that Toto is a bad guy. While calling his relationship with Toto "professional", Horner states that he's respectful of Wolff's work.
ADVERTISEMENT
Article continues below this ad
Watch This Story: Max Verstappen's angriest rants on team radio
The pre-season testing has seen no drastic comments from either party yet. Red Bull has even, in fact, backed the legality of the new Mercedes W13. However, this silence might not last any longer. Guess we'll have to wait till March 18-20,2022.