"Should Be a Sport for Real Men": Lewis Hamilton Bashes Directions Taken by F1
Published 06/12/2021, 9:57 AM EDT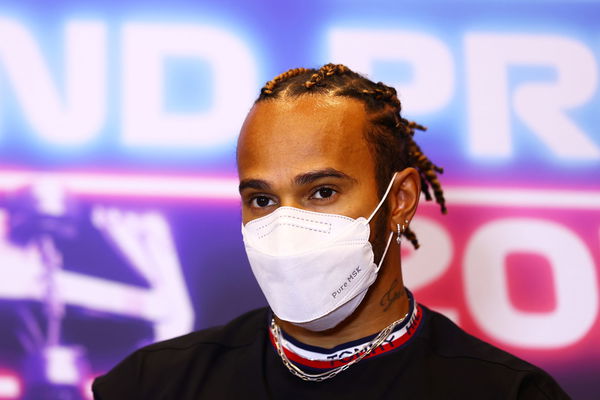 ---
---
With F1 switching to an all-new car concept from next year, the 7-time world champion, Lewis Hamilton is not a huge fan of driving heavier and wider cars in 2022.
ADVERTISEMENT
Article continues below this ad
The Briton points out that the cars these days are far too heavy, and it doesn't get any better as it is neither sustainable nor spectacular.
The new F1 car regulations will see a minimum weight increased to 790 kg which will be almost 100 kg heavier than at the start of the turbo-hybrid era in 2014.
ADVERTISEMENT
Article continues below this ad
Lewis Hamilton prefers to drive a light-weighted car as he used to drive when he made his debut back in 2007 during the refueling era when the cars weigh around a third less.
Meanwhile, after the Azerbaijan GP, the reigning champion believes having wider, heavier cars from 2022 is not a good idea for F1.
Watch Story: From Shocking Lewis Hamilton Crash to Ferrari Pit Stop Blunder: Most Sensational Moments in Bahrain GP History
What did Hamilton say?
The 7-time world champion claims that as F1 enters the new generation, the cars should be lighters and smaller, thus decreasing the intake of power and promote sustainability.
"I just don't get it. Why will our cars become so significantly heavier when we move on to the new generation of racing cars in 2022? It's neither sustainable nor spectacular," said Lewis Hamilton.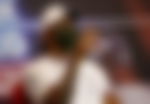 "The heavier the cars, the more energy they need – brakes, fuel. For me, that is not in line with the idea of ​​sustainability. The cars used to be much faster and smaller, maneuvering those racers was easier. (Quotes translated from German via Google translate)
Lewis Hamilton proposes his idea for next year's F1 car
Lewis Hamilton about his ideals in Formula One, "If it were up to me, we would have V12 naturally aspirated engines, manual transmissions, and no more power steering.
"I want racing cars that I get out of completely exhausted after a race, as if I had completed a marathon. Formula 1 should be a sport for real men."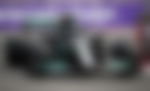 The Mercedes driver on rookies finding it easy to adjust at an elite level: "Today these young guys are coming and they find it easy to find the limit.
ADVERTISEMENT
Article continues below this ad
"It shouldn't be like that. Rather, it should be insanely difficult, so difficult that only the best can do it. And that also means significantly lighter cars. That would be my Formula 1. "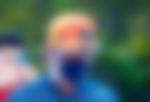 ADVERTISEMENT
Article continues below this ad
Do you agree with the 7-time world champion? What do you think? Let us know in the comments section below.