'Should Definitely Not Forget the Risks We Take' – Charles Leclerc Slams F1's Salary Cap Plan
Published 04/11/2021, 6:52 AM EDT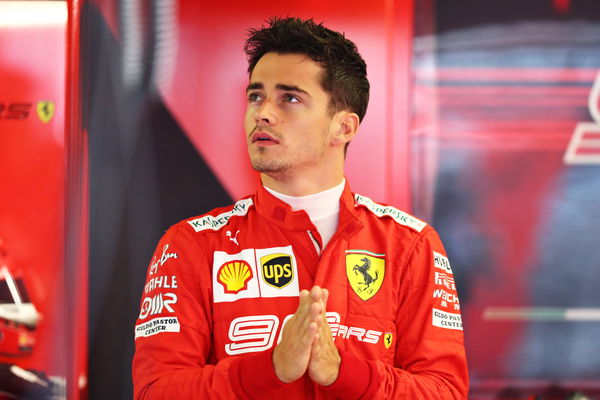 ---
---
F1's plan to introduce a salary cap for drivers may hit a snag, if Ferrari driver Charles Leclerc is to be believed. The idea to put a limit on the amount of money a team spends on its drivers is seen as a positive move by the teams. After all, it'll help them cut costs. But it appears that the Ferrari man and his fellow drivers are not too pleased about the idea.
ADVERTISEMENT
Article continues below this ad
Speaking to Motorsport-Total about what he felt regarding the salary cap, the Monegasque said (translated by Google), "We should discuss this question among ourselves, the drivers, and then with the FIA.
"I have an opinion on it, but I would like to speak to the FIA. You should definitely not forget the risks we take on the track."
ADVERTISEMENT
Article continues below this ad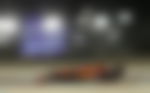 Leclerc's statement hints at a bit of displeasure with the idea. And to an extent, it's also understandable. Drivers put their lives on the line for the sport, and if anyone ever doubted that fact, Romain Grosjean's crash in Bahrain last year was a wake up call. Perhaps drivers do indeed deserve as much as they get.
Moreover, the introduction of a salary cap would mean drivers could be paid disproportionately. Although the quality and talent of the drivers pay a big part, without the cap, the gap between two teammates' pay wouldn' necessarily be so vast.
Charles Leclerc far more accepting of sprint race idea
Although the salary cap plan may not be Leclerc's cup of tea, the idea to have a sprint race to determine qualifying is something that he is ok with.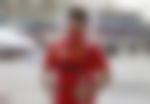 Recalling the importance of fans in the sport of F1, he said, "In the sprint races, for example, I believe that a large proportion of Formula One spectators will be well received.
ADVERTISEMENT
Article continues below this ad
"There is a majority of us drivers who are in favor of trying it out. We must be careful, but we must not forget that we are nothing without our viewers. So it's not wrong to take a step in the direction of the fans every now and then."
Expect more and more drivers to give their opinion on the aforementioned topic in the coming weeks. But for now, everyone's focus will shift to on-track matters. Or more specifically, the Emilia Romagna Grand Prix.
Will the second race of the season be as thrilling as the first one? Only time will tell.
ADVERTISEMENT
Article continues below this ad