"Should I Continue Racing?"- Lewis Hamilton Opens up on Coping With the Extended F1 Shutdown
Published 05/19/2020, 6:10 AM EDT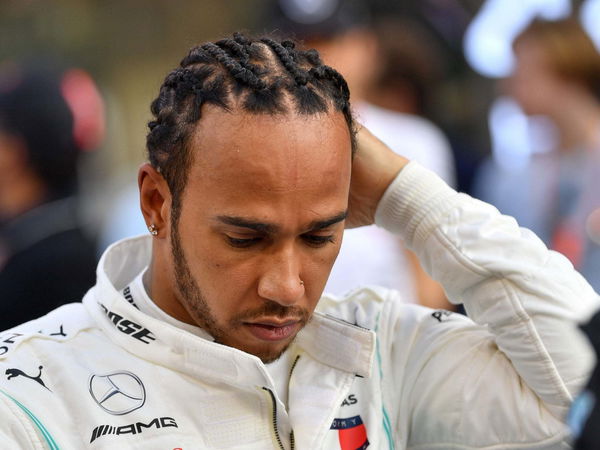 ---
---
Reigning World Champion Lewis Hamilton opened up on how he was coping with the extended F1 break. The 6 times World Champions disclosed the struggles of staying focused and motivated under adverse circumstances. Hamilton also revealed how he was spending the extended shutdown without any racing in the near future.
ADVERTISEMENT
Article continues below this ad
How Lewis Hamilton is handling the long break
With Coronavirus forcing F1 to cancel or postpone races, drivers have a chance to take a break from F1. While it's nice to keep away from the fast-paced world of motorsports, drivers cannot take it easy. Despite the extended shutdown, drivers need to train harder than before to stay sharp and keep fit.
ADVERTISEMENT
Article continues below this ad
Coping with the immense G forces of the car requires immense physical strength and mental fortitude. As a result, drivers can't take it easy and have to train and follow a special diet. After a near 7-month shutdown, drivers will definitely feel sluggish and struggle for the first few races.
Speaking to Mercedes, Hamilton opened on how he motivates himself during tough times.
"Mentally it's really about ultimately feeling good about yourself, it's about finding a way to make sure you love yourself and be comfortable on your own.
"I've been really spending time to take time for me, making sure that I appreciate me, acknowledging things that you do well, acknowledging also when you fail and you don't do it so great, it's OK. And not being so hard on yourself, all these different things.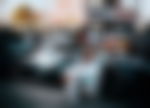 ADVERTISEMENT
Article continues below this ad
"I have days when I wake up and feel groggy, I don't feel motivated to work out, I feel, 'Jeez, where are we going, should I continue racing?'
"I think all these different things. The next hour it passes, and I think I love what I do, why would I ever consider not continuing?
Mercedes are the favorites heading into this season and Lewis will play a pivotal role in helping the team secure another Championship.
ADVERTISEMENT
Article continues below this ad
"You've just got to keep your mind occupied. I've tried to read as much as I can, I've been getting into meditation. I'm a fidget, it's really, really hard to do meditation for me. Sitting there, moving around, then there's bugs on my arm, it's really hard! The more and more you do it, like with anything, the better you get at it." concluded Lewis.
Trending Stories