"Shove This Up Your A**" – When Niki Lauda Got Sweet Revenge on a Rude F1 Journalist
Published 02/22/2021, 8:10 AM EST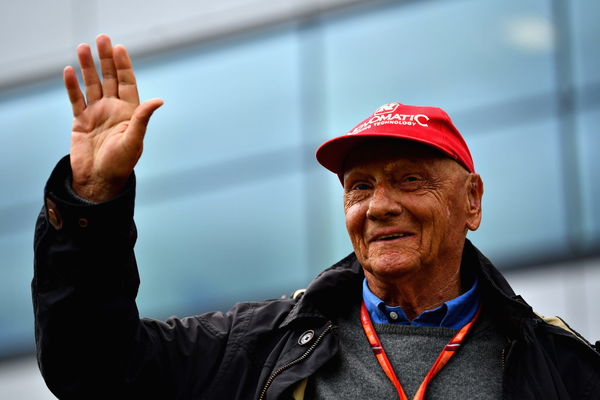 ---
---
Niki Lauda is one of the greatest Formula 1 drivers of all time. The German won three Championships in 1975, 1977 and 1984. He is also the only driver in the sport's history to win a championship with both Ferrari and McLaren.
ADVERTISEMENT
Article continues below this ad
The former champion would have turned 72 today as we look back at a story after he won the 1977 South African Grand Prix. After winning the championship in 1975, Lauda was in a serious accident at the 1976 German Grand Prix.
His Ferrari burst into flames and he suffered severe burns. However, the German came back to the grid just six weeks later. He lost the 1996 championship but had a point to prove during the 1977 campaign.
ADVERTISEMENT
Article continues below this ad
Upon his comeback, he won the championship again in 1977, however; he had to face certain challenges on his road to recovery. ESPN covers such a story where Lauda faces a Journalist after his win in the South African GP.
"I know you don't I?" Lauda asked a journalist. "I don't think so," the journalist denied. However, the German recalled the individual and said, "I remember. You're the guy who asked me what my wife would do now that I was ugly."
Niki Lauda then raised his trophy, pointed at the journalist and said, "Well, you can shove this up your a**."
I missed Niki Lauda in 2020, states Toto Wolff
Niki Lauda came to Mercedes as a non-executive chairman in 2013 and since then helped the Brackley Squad to the most dominant constructor run. The German passed away in 2019 shortly after the Monaco Grand Prix.
Lauda and Wolff were very close friends and colleagues during their time at Mercedes. In 2020, Wolff shared that he misses the German's advice. "[I missed him] more than ever this year, because in 2019 I was almost in a state of shock that he had died and I just kept going." 
ADVERTISEMENT
Article continues below this ad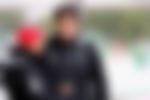 "I only really realised at the end of the year that my good friend was gone. My travelling buddy was gone and my confidant was gone," said the Mercedes team principal.
After finalizing the Mercedes and Hamilton contract last month, Wolff claimed that Niki Lauda was there to guide the talks in spirit. The German's story of recovering from a near death accident and returning to win the championship is very inspiring.
ADVERTISEMENT
Article continues below this ad
The man still continues to live within our hearts, and hope continues to rest in peace.