'Silly' Lando Norris Left Half-Hearted With FIA's Stringent Rule After Qualifying Blow at Spanish GP
Published 05/22/2022, 4:02 AM EDT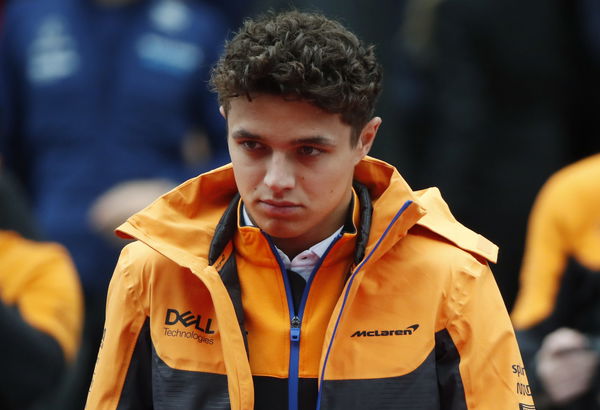 Lando Norris suffered a shocking Q2 exit and made his thoughts known in a post-qualifying interview. The Brit could not make it to Q3, not due to lack of pace but for a different reason altogether. Norris's last flying lap time for Q2 was discredited as he was adjudged to have passed the track limits.
ADVERTISEMENT
Article continues below this ad
At the end, Norris had to settle for a P11 on the starting grid for the race. A blow for Mclaren as only Ricciardo made it to the top ten with a P9 on the grid while they could've had both drivers in the top ten. Lando, furious, made his thoughts known in the post-qualifying interview and termed the whole situation "silly".
ADVERTISEMENT
Article continues below this ad
He said, "The rule is the white line, it's the rule for everyone, it's been the same rule all year. I mean, I feel like it's silly. I know it's the rule. But I also feel it's silly when you have gravel which is 1cm away that you still have the white line, and you can't just use 1cm more and use the gravel as the limit.
"I think it's a silly thing, but it's the rule, and it's the same for everyone, and I was the only one who got penalised. So… my fault," said Lando as he sarcastically came to terms with the result.
Lando Norris was suffering from a cold which hampered his qualifying
ADVERTISEMENT
Article continues below this ad
Lando also revealed he's suffering from a nasty cold. And nowadays all thoughts rush to COVID-19 but it is nothing that serious. However, Lando mentioned the cold was hampering his vision and causing discomfort in his throat.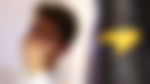 The Brit also caused damage to the floor as he drove over the kerbs in Free Practice. The damage forced Mclaren to change the chassis overnight. Subsequently, there was this penalty that ended his qualifying early. All in all, a tough weekend for the Brit so far.
ADVERTISEMENT
Article continues below this ad
Watch This Story: Goats Lewis Hamilton And Roger Federer Bring 27 Titles In One Frame
But if Lando can use these incidents as fuel and deliver a powerful performance in the race, it will be a Sunday to remember!
Edited By: Ranvijay Singh