Sinking McLaren Gives Lando Norris an Olive Branch in Line With Its Ambitious F1 Goals
Published 03/11/2023, 4:15 AM EST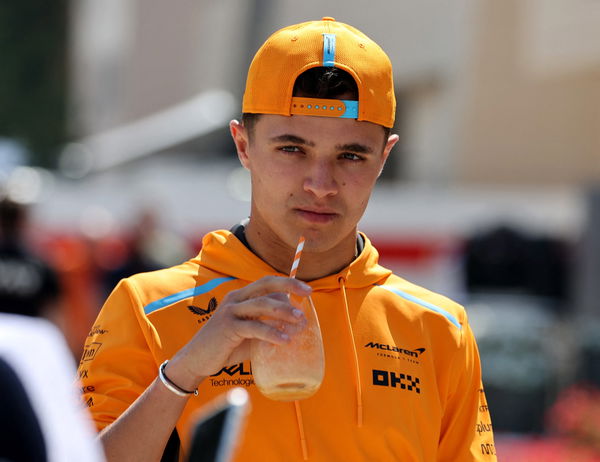 When Andreas Seidl took the helm at McLaren in 2019, he quickly realized that the team's facilities were not up to par with their competitors. Determined to bring the team up to speed, he championed the construction of a cutting-edge wind tunnel and simulator. However, the pandemic had other plans. It caused significant delays and pushed back the deadline to the summer of 2023. And all of this has come as nothing but a song to the ears of a struggling Lando Norris!
ADVERTISEMENT
Article continues below this ad
McLaren's current boss, Andrea Stella, has shared some promising news: the hardware for the wind tunnel is complete and development work is set to begin in June, thus sending a wave of calmness to everyone, especially his drivers Lando Norris and Oscar Piastri. The catch to all of this, however, is that since the team will already be in the development of its 2024 car, the actual benefits won't be seen until the 2025 season. This might not be a good sign for Lando's ambitions; he at least hopes to win a few races with the papaya, let alone a championship.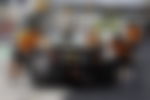 When revealing the information about the wind tunnel, Stella, as quoted by Autosport, said, "We are hopeful to have the car in the wind tunnel, which should be at that stage the new car, in June. Hardware-wise it exists, the fan goes on. It's really nice for my office because I can hear it. And it's so reassuring [because] we're making progress, but we can't yet put the car model in there for the relevant tests."
ADVERTISEMENT
Article continues below this ad
"We don't plan to do it with the new car model, we want to do it with the old car model, understand more about the new wind tunnel and then deploy the new [2024] car."
The wind tunnel is said to bring about massive changes in terms of development, but it won't be enough to save the ongoing season for McLaren.
McLaren to be powered by Red Bull?
ADVERTISEMENT
Article continues below this ad
McLaren has long been powered by a Mercedes power unit. However, with the introduction of new units from 2026 on, the team has expressed its interest in the rival power unit, Red Bull Powertrains, which will be created with help from Ford. The news was confirmed by Christian Horner himself and is believed to shake up the dynamics on the grid.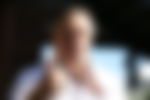 As quoted by Formula 1, Horner confessed, "I thought he [Brown] was coming for lunch. It's obvious that, as a power unit manufacturer for 2026, it's inevitable that discussions are going to be held regarding potential powertrain supply, and that's only natural that we would speak with potential customers."
ADVERTISEMENT
Article continues below this ad
WATCH THIS STORY: An Insight Into Lewis Hamilton's Dating History
The claims weren't denied by McLaren's boss and have certainly caught everyone's attention as a long-standing partnership with Mercedes could come to an end right at the dawn of a new era of the sport.
Edited By: Varunkumaar Chelladurai