Sir Frank Williams 'Currently in a Stable Condition' After Being Hospitalised
Published 12/16/2020, 2:29 AM EST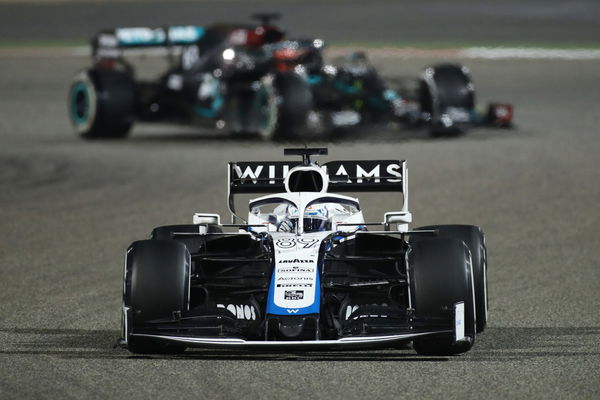 ---
---
Sir Frank Williams, one of the most respected members of the F1 community, has been admitted to the hospital. Thankfully, the Williams family clarified that Frank is in stable condition.
ADVERTISEMENT
Article continues below this ad
Following Frank's admission into the hospital, his family released a statement regarding the Brit's health condition. They also denied revealing the reason behind Frank's visit to the hospital.
"Sir Frank Williams has recently been admitted to hospital, where he is currently in a stable condition. Frank's medical condition is a private matter and therefore the family will not be releasing any further details at this time. We ask for you to respect the family's privacy. The team will release a further update in due course. Thank you."
ADVERTISEMENT
Article continues below this ad
Frank has been a part of massive record-breaking achievements in Formula 1, since founding his own racing team. He has always been present in every single race weekend along with his daughter, Claire Williams, who also happens to be a former team principal.
However, it has been quite a while since the 78-year-old Briton showed up at a Grand Prix in the last few months. Although his health condition could be part of the reason, the fact that his team is no longer run by the family could be the primary reason behind his absence.
Sir Frank Williams and his history in Formula 1
Sir Frank Williams entered the world of FIA-run Formula series back in 1966, with the Williams Racing team. Although the team at the moment is struggling to even finish a race, the older version of the team is definitely an astonishing story to tell.
It all started in 1980 when the team won both the constructors and the driver's championship for the first time. As of now, Williams has secured a total of 9 constructor's title and 7 driver's title.
However, since the dawn of the 20th century, the team started falling back steadily. At one stage, Williams gave up their scope of winning races.
ADVERTISEMENT
Article continues below this ad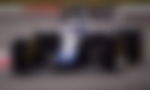 Until the mid-2010s, the British team were frequently contenders for top-10 finishes. However, in a sudden turn of events, the team pulled themselves down following some poor decisions in developing their car. Since then, the team has restricted their goals to just scoring points rather than aiming for titles.
Overall, respect toward the Williams family is immense and will always remain the same way, irrespective of their presence in the paddock.
ADVERTISEMENT
Article continues below this ad
Hence, all eyes will be on Sir Frank Williams and further updates on the sudden drop in his health conditions. Let us hope that the legend returns to normalcy and brings himself into a Grand Prix weekend in the next season.