'Smarter' Hamilton Deserved Bahrain F1 Win Despite 'Faster' Verstappen: Vettel
Published 04/15/2021, 11:47 AM EDT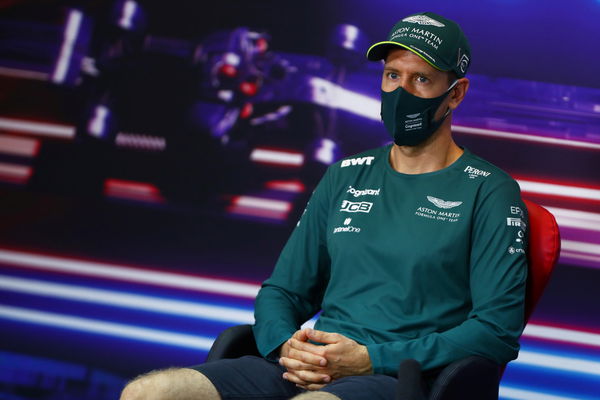 ---
---
After the cracking race we had in Bahrain, where Max Verstappen went toe to toe with Lewis Hamilton, many a pundit had a word or two to say about the nail-biting battle in the end. This time, it is a chance to gain a new perspective on the battle. This perspective is lent by none other than Sebastian Vettel. The 4-times world champion, who has had many a duel with Lewis, praised his most formidable rival for his ingenuity in keeping the Dutchman at bay.
ADVERTISEMENT
Article continues below this ad
Speaking at the drivers' press conference in Imola, where he was sitting beside Hamilton, the Aston Martin man gave his 2 cents about the fight in Bahrain.
Vettel said, "I saw the highlights after the race. I think Max was faster, he had the better tires at the end of the race. But Lewis was smarter and drove well.
ADVERTISEMENT
Article continues below this ad
"He kept his head down and did what he had to do. I think in that regard, he (Lewis) had nothing to lose and everything to win and he came out and won. So speaks for him."
"Max I think had a chance, he was faster, should have won the race, didn't win the race and Lewis won the race. So I think in that case it's really Lewis that won the race."
It's heartening to see Sebastian praise Lewis. Although the two have had some intense on-track battles, they always have had a great deal of respect for each other.
Sebastian Vettel keen to bounce back at Imola
While Lewis was busy embroiled in a battle for victory against Max, Vettel was struggling at the back of the grid. The German had a weekend from hell. He couldn't get to grips with the car, and an unfortunate incident in qualifying meant he didn't make it past Q1.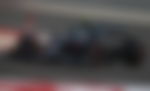 The race wasn't much better, with Sebastian starting dead last after a grid penalty for ignoring double yellow flags. He then was involved in a collision with Esteban Ocon that pretty much summed up his weekend.
But after that bitter P15 result, Vettel revealed that the mood in the camp is still positive. And that he is looking forward to giving it his all in Imola.
He said, "The spirit is great in the team. I'm willing to put everything in that I can to try and have a better race this weekend."
ADVERTISEMENT
Article continues below this ad
Can the 4-times world champion get his points tally up and running this weekend? We shall soon find out.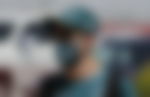 ADVERTISEMENT
Article continues below this ad