'Smashed the Steering Wheel With His Legs' – Details Emerge of Alex Lynn's Horror Formula E Crash
Published 02/28/2021, 7:41 AM EST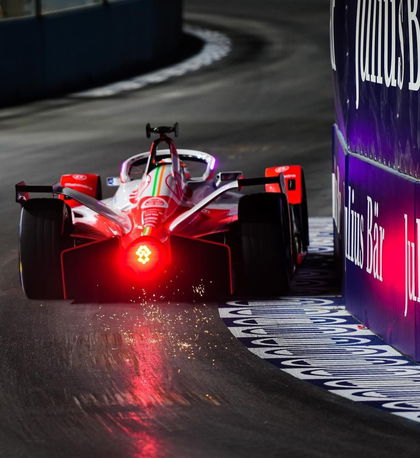 ---
---
Formula E driver Alex Lynn was the victim of a horrifying crash in the second round of the season. The Briton's Mahindra car caught the back of Mitch Evans' Jaguar, sending Lynn into a somersault before his car landed upside down and slid into the barriers. The crash bore an eery similarity to Mark Webber's F1 crash in Valencia.
ADVERTISEMENT
Article continues below this ad
Luckily for Lynn, he came out of the crash relatively unharmed. We take a look at some of the most important details of what can possibly be termed Formula E's biggest ever crash.
Firstly, team principal Dilbagh Gill gave fans some positive news regarding Lynn. He said, "He's less sore than what he expected to be. He did not have to take any paracetamol or anything like that last night and he has boarded the plane back to England, so things are looking OK."
ADVERTISEMENT
Article continues below this ad
However, in the immediate aftermath of the crash, Lynn's prospects were looking less bright.
Gill talks about the scene of the crash and what happened to the driver
Dilbagh said, "It was not captured in television so there was some uncertainty as to what had happened to Alex. He responded on the radio to say that he was OK. But it was not very strong, so that gave us a bit of an indication that he needed some assistance.
"He was a bit dazed so it was suggested for him to go to hospital as he had been on his head for quite a bit. He smashed the steering wheel with his legs, so the regen paddles were broken and he had sore knees."
While Alex was certainly very fortunate, his car was less so.
Just how badly damaged was the Mahindra of Alex Lynn?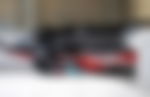 The Mahindra team boss gave a grim report of Lynn's car. He said, "The car is a 100% write-off. he tub is smashed, the roll hoop is damaged and the halo is dented and scratched deeply."
ADVERTISEMENT
Article continues below this ad
Gill said that the halo had played a major role in keeping Lynn safe. This was the same in case of Romain Grosjean's crash in Bahrain last year too.
Lynn has already been given the all clear to race in the third round in Rome. Thankfully for both him and the team, the race in Italy will be in April, so it should give Mahindra ample of time to repair the car, although they said that Alex would drive the reserve car which the team will be working on.
We wish Lynn a speedy recovery.
ADVERTISEMENT
Article continues below this ad