"He Was My Idol": Sergio Perez Snubs Ex-Manchester United Star as He Reveals Motivating Force Behind F1 Number Selection
Published 12/02/2022, 1:17 AM EST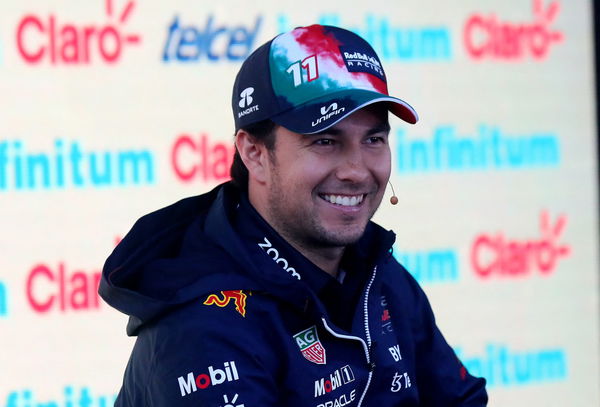 Sergio Perez is a quite peculiar driver and has had to toil hard to develop his career in F1. While Perez has enjoyed 2 of his most successful F1 seasons with Red Bull, he would want to achieve more going forward. In 2023, Checo will be determined to take car #11 to the victory stand more often.
ADVERTISEMENT
Article continues below this ad
When Sergio Perez joined the Red Bull team in 2021, they put out a feature on 11 unknown facts about him. In this feature, there were several anecdotes about Checo's off-track habits and alternative career options. Though one major thing Perez touched upon was the story behind his racing number #11.
ADVERTISEMENT
Article continues below this ad
Now Perez is a huge soccer fan and supports several teams. The story behind his racing number connects straight to one of his favorite soccer stars.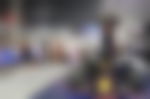 Perez said, "When I started in karting there was a football player that was playing for Club America, a team I like, it was Ivan Zamorano. He was my idol and was wearing No 11, so it was very easy for me to choose that."
Checo followed the former soccer star from Chile and was his die-hard fan. His fandom is evident in his racing number choice. Besides Zamorano, Mexican Javier Hernandez, who played for Manchester United, is also Perez's friend.
Yet Checo preferred Zamorano's number #11 which he wore for the Mexico City club.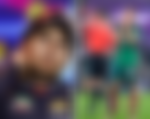 While the FIFA World Cup is going on, every driver along with Sergio Perez has the soccer fever on. With the F1 season done and dusted, all drivers will be rooting for their respective favorite and home teams.
Sergio Perez and his F1 mates on the World Cup Fever
The FIFA World Cup got underway on the same day as the F1 season finale. In the lead-up to the Abu Dhabi GP, drivers revealed who they expect to win the World Cup.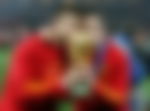 Firstly, Esteban Ocon stated his allegiance to his home team France. His future teammate Pierre Gasly too showed his French support. Besides them, Spaniard Fernando Alonso was joined by fellow national Carlos Sainz to show support for Spain.
Although Lewis Hamilton was in a fix, as he is now also a Brazilian citizen. Hamilton chuckled and said that he would have to get a combined jersey for Brazil and England. But, Belgian-British driver Lando Norris said he would like England to win.
ADVERTISEMENT
Article continues below this ad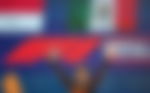 Although, Alex Albon was clueless about the World Cup happening. He predicted Thailand to win, unaware if they qualified or not. Valtteri Bottas hoped for Switzerland to take the Cup. While his teammate Zhou Guanyu predicted Belgium or Portugal to triumph.
Most drivers wanted to side with their home teams as Daniel Ricciardo cryptically mentioned France or Australia from Group D. Though Sergio Perez skeptically said Mexico and if not so, then he predicted Argentina to win.
ADVERTISEMENT
Article continues below this ad
Watch This Story: Ferrari star Charles Leclerc spotted with French soccer star Paul Pogba
Time will tell who gets their predictions right. Nonetheless, every driver will support their favorite teams to the full extent. What do you think? Which driver's World Cup prediction will be right?