Lifelong Gunner Lewis Hamilton Isn't Planning on Betraying Arsenal Twice
Published 01/18/2023, 6:30 PM EST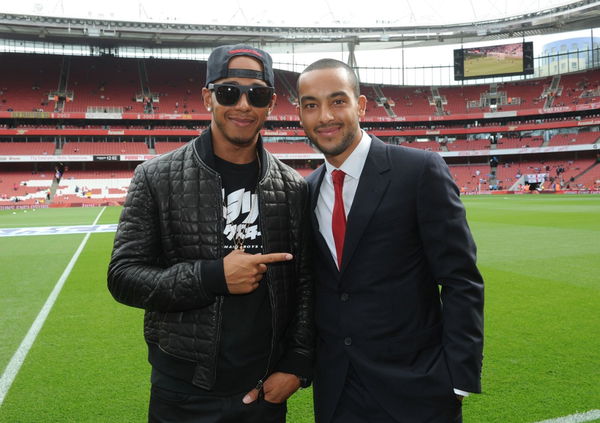 Lewis Hamilton is a man of many passions. When he's not dominating the world of Formula 1, he can be seen putting his head and fairly large pockets to work elsewhere. One such avenue that the 7x Champion has lately dedicated himself is the pursuit for bargaining more black ownership in sports. That being said, given how religiously fanatic allegiances in sports can get, this is one slippery road.
ADVERTISEMENT
Article continues below this ad
Hamilton has, on more than one occasion, proclaimed his love for the Premier League's North London side Arsenal. However, earlier last year, he almost broke the hearts of Gunners when he became part of a consortium that was on the verge of buying Arsenal's arch-rivals Chelsea. That ploy came undone. But now, there's another twist in the tale.
Is Lewis Hamilton about to buy Manchester United?
ADVERTISEMENT
Article continues below this ad
The Mirror UK reported earlier today, "[Sir Jim] Ratcliffe this week became the first interested party to make a public declaration about his plans to submit a bid for the club. United were put up for sale in November by the Glazer Family after a long period in which a large section of the club's fanbase have demanded change." Ratcliffe is the owner of Mercedes' sponsors INEOS and 1/3 owner of the team.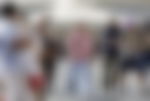 Now, Hamilton has been a close business part of Ratcliffe, and Arsenal fans were at the edge of their seats again. Can Hamilton once again betray their trust? However, "Lewis Hamilton is not currently a part of Sir Jim Ratcliffe's bid to buy Manchester United, according to the PA News Agency."
Hamilton may be a self-proclaimed Gunner. However, the origin story of how he came to support the club may give you some insight as to why he was so quick to betray his allegiances.
Arsenal was beaten into Hamilton?
It's no secret that Hamilton was into many sports during his formative years. As it turns out, he was also into soccer. And during these play sessions in his neighborhood, Hamilton became an Arsenal fan.
ADVERTISEMENT
Article continues below this ad
ESPN quoted the 7x Champion, "When I was young, around the corner from where I lived, I used to play football with all the kids and a couple of close friends at the time. I really wanted to fit in. [I] was the only kid of color there. [I] knew all the kids supported someone different, one was Tottenham Hotspur, one was Manchester United."
"I remember switching between these teams when I was younger and getting home and my sister Sam punching me several times in the arm, basically beat me, saying 'You have to support Arsenal!'"
ADVERTISEMENT
Article continues below this ad
WATCH THIS STORY: Lewis Hamilton Kicks Off Mammoth $140 Million Hollywood Passion Project
Which Premier League team would you like to see Lewis Hamilton own?
Edited By: Ranvijay Singh