"Some People Have Nothing Else to Do": Underlining Girlfriend's Decreased Activity, Max Verstappen Takes a Cheeky Dig at Lewis Hamilton-Like Avid Social Media Users
Published 12/27/2022, 5:50 AM EST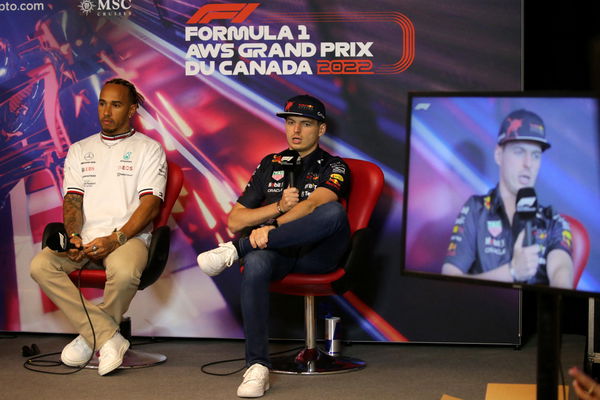 We often hear the proverb that goes, 'excess of everything is bad'. In the last few years, the discussion of excessive use of social media has heated up. Sometimes such platforms can become toxic and house hateful content. Despite that, many celebrities, including Lewis Hamilton remain very active on such platforms. Max Verstappen, who largely stays away from social media, slammed that kind of behavior.
Many F1 champions have endured hate on social media in the past. Max Verstappen is facing that too, now that he is a double world champion. He has in the past slammed netizens for targeting him and his family on social media. Recently, he revealed the reason why he is currently not active on any platforms.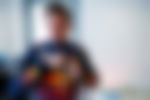 Speaking with the Dutch newspaper De Limburger, Verstappen said, "I don't feel the need to share or show my private life to the outside world, even Kelly [Piquet, his girlfriend] does it much less than before. When Formula 1 ends, I don't see myself posting things." [Translated using Google]
ADVERTISEMENT
Article continues below this ad
"Some people have nothing else to do all day, while I'm busy with other things. For example, I spend a lot of time on the phone, especially with my sim team, doing things with virtual racing or so on."
In the final moments of the Brazilian GP this year, Verstappen defied team orders to let his teammate Sergio Perez pass. This was despite the fact that Perez has played nothing but the team game in helping Max win the championship twice. Verstappen's move did not go down well with the fans and he received a lot of hate online. However, Former Red Bull driver David Coulthard came to the Dutchman's rescue.
Lewis Hamilton supported Max Verstappen in his assessment of abuse on social media
ADVERTISEMENT
Article continues below this ad
Red Bull and Max Verstappen were embroiled in yet another controversy when they decided to boycott Sky Sports for a full week. Sky's presenter Ted Kravitz during his live reporting after the conclusion of the US GP made some comments that did not go down well with the Milton-Keynes-based team. Kravitz, while talking about Lewis' championship loss last year in Abu Dhabi, used the word "robbed" twice. Verstappen felt such comments only add fuel to the hate that is already running on social media.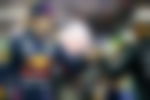 Supporting his views, Lewis Hamilton, while speaking post-race at the Mexican Grand Prix, said; "Yeah, I think social media is getting more and more toxic as the years go on. I think we should probably get off it, ultimately. Mental health is such a prominent thing right now. I know so many people reading their comments and the stuff that people say and it is hurtful."
ADVERTISEMENT
Article continues below this ad
Watch This Story: Bromance moments between Max Verstappen & Lewis Hamilton
Fans sometimes go too far when criticizing sports persons. Such kind of comments and posts must be moderated as it takes a toll on the reader's mental health.
Edited By: Vineet Nandwana