"Son of the Billionaire" Lance Stroll Shuts Down "Passion" Criticism With Heroic Performance in F1 Season Opener
Published 03/13/2023, 6:15 AM EDT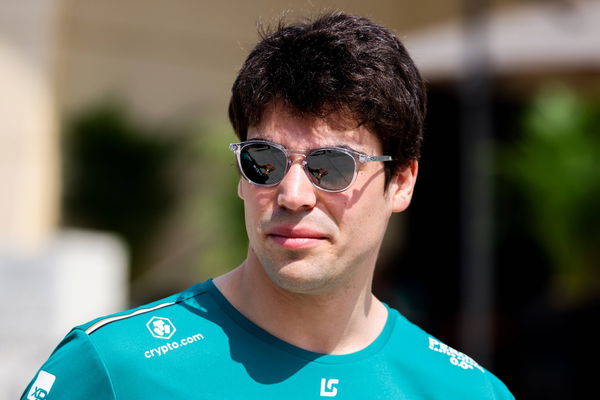 "Things have always come easy to him, thanks to his dad always paying for his seat." Starting off as just an 18-year-old driver for Williams in Formula 1, the second-youngest ever in the sport, Lance Stroll has always been in the spotlight for all the wrong reasons. However, one of them always stands out, and that is the tag of being one of the least passionate drivers. But his fortune gave him a chance to redeem himself, and he grabbed it. 
ADVERTISEMENT
Article continues below this ad
The Canadian driver got injured a week before the preseason testing and was ruled out of the opening round in Bahrain. He decided to turn things around and prepared himself for the race and was declared fit to compete. What happened next is what we all know. He finished P6 and pushed the car to the maximum of his ability, despite having broken wrists to this day.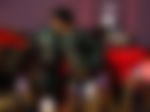 Lance's wrists weren't in the best of condition, but he took the chance and proved his haters wrong. He displayed his passion and redeemed himself. As talked about during an episode of the Unlapped, one of the hosts commented and rightly assessed the episode by saying, "So I'm glad that wasn't the story [crashing into Alonso and spoiling the race], because it would have been for Lance to have done all that, to come back to that, fought through the pain, and then for it to have all ended and for him to have that would have blown the team's big result this weekend. 
ADVERTISEMENT
Article continues below this ad
"We wouldn't be talking about them very favorably. We'd be saying, well, what a nightmare. The son of the billionaire, he ruined it all. So he did a great job. And I think he proves a lot of people, proved a lot of people how much he does care about Formula One because I think I've said it before, I've always questioned his passion and whether he wants to be doing it. So you don't do that if you're not interested."
Lance Stroll's character came out nicely in Bahrain, which to some extent justifies Alonso's comments. Apart from the early bump, he managed well and continued to display his developing and maturing character. All of this makes him much more than just another paid driver.
Lance Stroll received unlikely plaudit from an ex-F1 driver
ADVERTISEMENT
Article continues below this ad
After the magic show by Stroll, everyone who hated the driver admittedly turned to praise him. To recover from an injury that required surgery within two weeks is no ordinary feat, let alone then drive an F1 car. Needless to say, expectations were exceeded.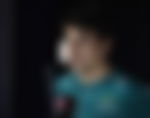 Sky Sports reporter and former racer himself, Martin Brundle, reflected on Stroll's heroics in his column for Sky Sports, saying, "I don't want it to sound negative about his previous exploits, but he massively went up in my estimation this weekend with his determination to drive the car despite tolerating the wrist and toe injuries that forced him to miss pre-season testing – that's the sort of spirit I like to see."
ADVERTISEMENT
Article continues below this ad
WATCH THIS STORY: Bromance moments between Max Verstappen & Lewis Hamilton
So, it's not just Fernando Alonso driving the team's morale. Lance Stroll has jumped in the field and has fired up all the engines of spirit, which must at least power through the next few weekends.
Edited By: Varunkumaar Chelladurai