Sophia Floersch: 2018 F3 Macau GP Crash Survivor Wins The Laureus World Sports Award
Published 02/18/2020, 2:05 PM EST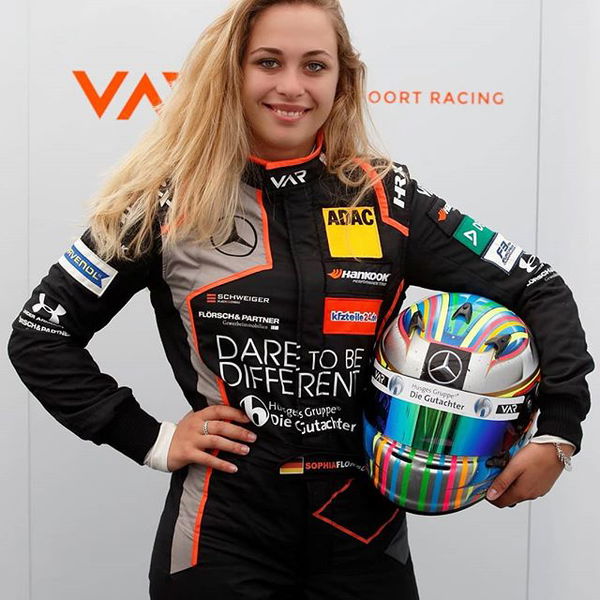 ---
---
Last night winners of the prestigious Laureus World Sports Award were announced in a grand ceremony in Berlin. Formula 1 dominated the event with the likes of Lewis Hamilton winning the Sportsman of the Year. He shared the award with football legend Leo Messi. Additionally, former Formula 3 driver Sophia Floersch, who won the 'World Comeback of the Year' award.
ADVERTISEMENT
Article continues below this ad
She triumphed over fellow nominees Andy Murray, Christian Lealifano, Kawhi Leonard, Liverpool, and Nathan Adrian.
ADVERTISEMENT
Article continues below this ad
Sophia made a tremendous recovery and got back into the sport shortly after suffering spinal injuries in a horrific crash during the 2018 Macau Grand Prix. Just a few months after, she joined the Van Amersfoort Racing for the 2019 European Formula 3 season.
Sophia also tested for HWA Racelab at Valencia in October 2019. Later it was announced that she will join the Formula 3 grid again for the 2019 Macau Grand Prix.
Sophia Floersch thanked Toto and Mercedes F1 for their support
During the ceremony, she said, "I had this crash in Macau and it was bad, and the video was really bad. But it wasn't so bad for me in the car and I remember everything. It happened so quickly, you don't even really realize it."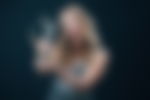 ADVERTISEMENT
Article continues below this ad
"I want to thank my parents, my little sister and the Mercedes F1 team, who helped me in that week. The team helped me with the doctor, Doctor Ceccarelli, who was next to me the whole time."
She extended her gratitude to Mercedes F1 boss Toto Wolff for his support.
Talking about her goals for the future she said that she aspires to become a Formula 1 driver. And hopes to be back again at the awards for World Sportswoman of the year title.
ADVERTISEMENT
Article continues below this ad
"It was hard times, but I always had the goal to come back in a racecar which happened 106 days later."
"Having this in my hand now is incredible, and hopefully I'll be here again in a few years as World Sportswoman of the Year"