Spanish GP: Mazepin Suffers Lando Norris' Wrath After Qualifying Blunder
Published 05/08/2021, 12:28 PM EDT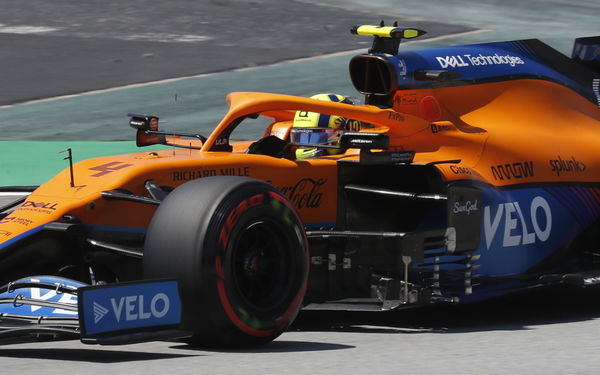 ---
---
It was a rather disappointing qualifying session for Lando Norris, as the Briton could manage only P9 for Sunday's race. One might wonder a top 10 start, in general, is pretty good for a mid-field team.
ADVERTISEMENT
Article continues below this ad
However, only in Norris's case, he showed brilliant pace throughout the afternoon. And a top five start never seemed too far-fetched for the young lad.
So, what went wrong for the McLaren driver that caused him to post a considerably slow lap time in Q3? Well, Norris revealed that he had to drive on a set of used soft tires on the momentous final run of Q3, all thanks to Nikita Mazepin.
ADVERTISEMENT
Article continues below this ad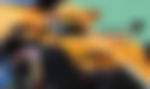 The Russian rookie caught himself in yet another turmoil, but it was Norris in the receiving end this time around. During the initial Q1 run, Norris was on a flying lap while Mazepin was on an out-lap.
And the two met each other around a cramped turn 14. While the other drivers, who were on an out lap, made way for the fast-approaching McLaren, Mazepin, made a very poor call by picking up his pace right when Norris was looking to get past him.
And this ultimately shattered the Briton's lap, pushing him outside the top 15 at one point. Hence, to survive Q1, he was forced to use another set of soft tires, which was apparently saved for his final Q3 run.
What did Lando Norris say?
As reported by RaceFans, Lando Norris portrayed a dejected figure following the outing, as he blamed Mazepin for failing to beat the Ferraris and his teammate, Daniel Ricciardo.
"I feel like it kind of cost me quali today," he said. "The car was good. I feel like I didn't do a bad job. I just had one guy who held me up a lot, which meant I had to use my second set of tyres.
"When it's split by thousandths and hundredths and tenths and stuff, you won't have the opportunity to kind of improve. And you can't make any mistakes.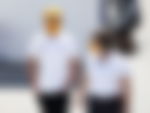 "When you have something like that and you only have one set of tyres to really push on, it definitely cost us today. So it's a bit annoying because I feel like we could have been fifth, sixth, or something. But it didn't happen."
ADVERTISEMENT
Article continues below this ad
There is still a long way to go in this Grand Prix, with the main race yet to arrive. What's more, McLaren showed serious pace throughout the practice sessions, and this will most likely keep Norris within the earshot of the two flying Ferraris.
So, can Norris give a stellar comeback in the race and secure what could be his fourth consecutive top-5 finish of this season?
ADVERTISEMENT
Article continues below this ad