Spanish GP: Nikita Mazepin Reacts After Placing Ahead of Daniel Ricciardo in F1 Driver of the Day Vote
Published 05/10/2021, 7:38 AM EDT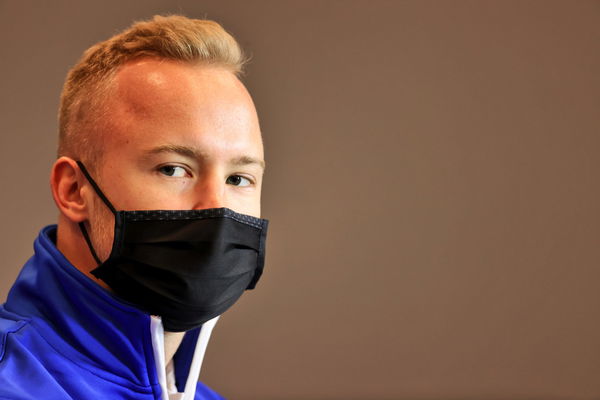 ---
---
One of the major talking points from yesterday's race in Barcelona, other than Lewis Hamilton's win, was the driver of the day poll. It is very popular among F1 fans. Hence, when Nikita Mazepin, despite finishing rock bottom, was dubiously voted in the top five, it garnered quite a bit of attention; so much so that even the Russian driver has now reacted to it.
ADVERTISEMENT
Article continues below this ad
7.3% of the fans believed that Mazepin was the top performer of the day, ahead of Daniel Ricciardo. Surprisingly, their vote was more sarcastic than genuine. However, this joke hasn't been badly received by Mazepin.
ADVERTISEMENT
Article continues below this ad
Rather, the Haas rookie has preferred to be a good sport and have a laugh at his own expense on social media. On his Instagram stories, he shared the driver of the day poll results and wrote, "Thanks for your votes. Let's keep pushing (laughing emoji) @haasf1team."
Nikita Mazepin involved in another 'very rare' F1 moment in Barcelona
However, this wasn't the only time that F1's bad boy garnered attention yesterday. For he incurred the wrath of Mercedes Team Principal, Toto Wolff.
The Austrian was afraid of Lewis Hamilton falling foul of the Russian's blocking tactics while he was chasing Max Verstappen for the lead of the race and bidding to lap Mazepin.
So, Wolff contacted race director, Michael Massi to furiously rant,"Michael, blue flags. Michael, this guy makes us lose the position."
The complaint wasn't unique in itself, though, it was the fact that it got broadcasted live on television. Any discussion with the FIA and the team being telecasted to the viewers hasn't happened before; but it was all planned.
ADVERTISEMENT
Article continues below this ad
"It actually came about through a discussion at an F1 Commission meeting last year," explained Michael Massi.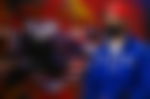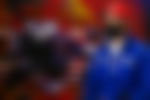 "So they [viewers] could hear as part of the broadcast the communications between the FIA and the teams, which is a regular part of what we do operationally. Yesterday was the first time that it started [being available to broadcast]… All the teams were advised and this weekend's the first time it's gone live to air."
ADVERTISEMENT
Article continues below this ad
Goes to show the effort from the governing bodies to make the sport more accessible and, hopefully, more exciting.