Spanish GP: Norris Not Pleased With 'Aggressive' Defense Against Sainz
Published 05/10/2021, 10:48 AM EDT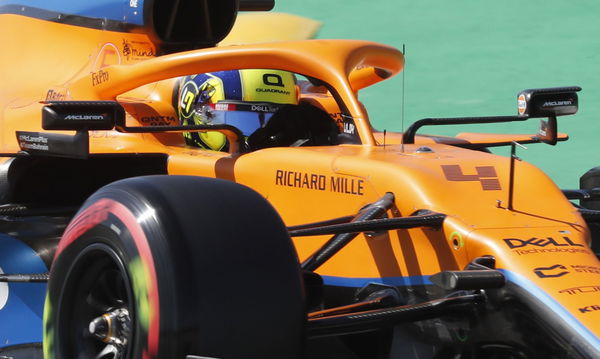 ---
---
At the Spanish Grand Prix, McLaren driver Lando Norris got a bit too up close and personal with Carlos Sainz on the track. Speaking after the race, he insisted that he did not mean to be too aggressive. Unfortunately, he still had to pay the price, and the FIA slapped him with a black and white flag for his antics.
ADVERTISEMENT
Article continues below this ad
Apparently, the young Briton pulled off a second move under braking, which was technically illegal. Owing to the maneuver, the Spaniard was forced to take evasive action while passing Norris. At that time, Norris was on much older tires compared to Sainz, and was thus more vulnerable.
To make matters worse for both drivers, they finished behind their respective teammates. To his credit, the McLaren driver refused to play the blame game and admitted that it was his own fault for being overzealous.
ADVERTISEMENT
Article continues below this ad
Lando Norris broke down the move on Carlos Sainz
"I need to look at it from birds-eye view but I think that's when I defended to Carlos, I moved over and then I moved over again slightly, which you're not really allowed to do," Norris told Sky Sports, as reported by PlanetF1.
ADVERTISEMENT
Article continues below this ad
"I didn't mean to do anything aggressive, I knew he was coming past but that's just the way it is, it didn't mean anything."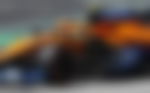 Meanwhile, the Ferrari driver acknowledged that Norris' fresh tires ensured that the move was possible. This was because McLaren took a gamble with both their cars. In essence, they made Norris and Daniel Ricciardo take an extra stop. The British youngster already released his teammate into clean air, but defended against Sainz. According to the Spaniard, they were lucky that his reflexes prevented a collision at Turn 1.
ADVERTISEMENT
Article continues below this ad
Norris was also fortunate that he did not earn a full-fledged penalty. Instead, he managed to get away with the black and white flag, which is just a warning. Had he attempted any more stunts, the stewards would not be very forgiving.
In the end, both McLaren drivers enjoyed a double points finish. This was important in their fight with Ferrari for third in the championship.