Spanish GP: 'Sitting Duck' Max Verstappen Could Foresee Lewis Hamilton Overtaking Him After His Pit-Stop
Published 05/09/2021, 11:28 AM EDT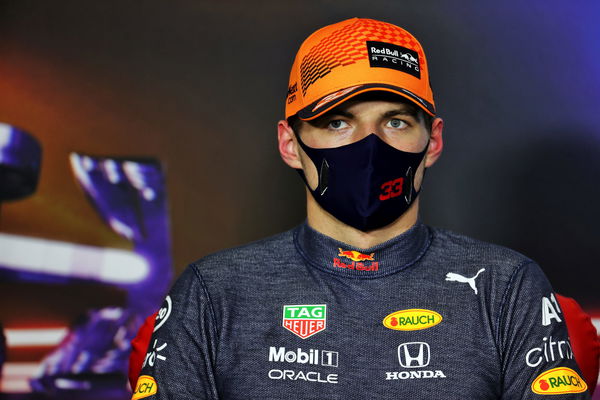 ---
---
Lewis Hamilton made it three wins out of four races after taking the win in Barcelona right from the clutches of Max Verstappen. Even though the Dutchman overtook him at the start, the Briton came back towards the end after a crucial stop. And as soon as he pitted for fresh rubber, Max knew that his rival was going to re-take his lead.
ADVERTISEMENT
Article continues below this ad
He made this interesting revelation right after getting out of his car at parc ferme.
"In a way, I could see it coming. Already at the end with the soft, he was faster, and then when we were put on the mediums he clearly had a lot more pace," an unsurprised Max told post-race interviewer, Jenson Button.
ADVERTISEMENT
Article continues below this ad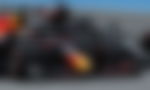 But this begs the question, could he or Red Bull have done something to prevent the known from happening?
According to Max, they had their hands tied.
"There was not much we could have done. You could see every lap he was getting closer and closer. I was a bit of a sitting duck."
Red Bull need to improve their race pace to back Max Verstappen
After these opening exchanges, we can conclude that Red Bull are behind Mercedes in terms of race pace. While they mostly hold the edge in qualifying, they are bested by the defending champions on Sundays. A great qualifying doesn't matter much if you can't convert it into a promising result in the main race.
ADVERTISEMENT
Article continues below this ad
Red Bull Team Principal, Christian Horner, came on Max's radio to console. He believed that it was Hungary 2020 all over again with Mercedes getting the upper hand through their strategy.
However, Max thought otherwise, "Yeah, it helps a lot when you are just clearly faster. I think it doesn't even matter if you one or two (pit stops)."
ADVERTISEMENT
Article continues below this ad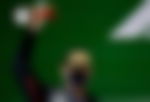 Hence, they need to buckle up their efforts at Milton Keynes as they wouldn't want a frustrated driver behind the wheel. If Hamilton keeps increasing his title gap, that would pile the pressure on Max. And they certainly wouldn't want him to overdrive and make mistakes that could potentially cost him the title.