'Special Character': Carlos Sainz Reveals His Love and Respect for Golf Legend Tiger Woods
Published 04/10/2021, 2:34 PM EDT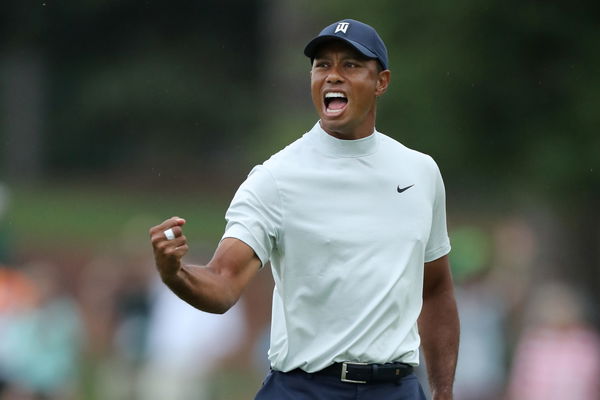 ---
---
Tiger Woods is someone who enjoys a following not just in America, but all around the world. He was the person behind making golf a more global sport. And his charm has also reached the F1 grid as Ferrari driver, Carlos Sainz, idolizes him.
ADVERTISEMENT
Article continues below this ad
Carlos Sainz was taking part in a promotional video for Ferrari with his teammate, Charles Leclerc. The two were asking life-related questions from each other. So, Sainz asked Leclerc to reveal the three people he would like to have dinner with.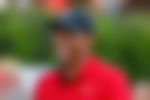 Leclerc selected Space X founder, Elon Musk and Ayrton Senna, as the two people he would like to meet. On the other hand, Sainz was adamant he wished to have dinner with Tiger Woods. The Spaniard is a golf fanatic, so his choice is not surprising.
ADVERTISEMENT
Article continues below this ad
"I am very interested in meeting one day, Tiger Woods. Because he's such a special character and obviously, you know, how passionate I am about golf," said Sainz on 'Walk the Talk'.
"He has a very particular career. I am super interested in him and I am a big fan of his."
Carlos Sainz also admires Muhammad Ali for his work outside boxing
The newly recruited Ferrari driver also had a couple of other interesting picks to make. Next up he chose boxing icon and activist, Muhammad Ali. Widely considered the greatest boxer of all time, Ali is also lauded for his work outside the boxing ring. His outspoken nature helped open the door for a lot of future athletes.
"(I would pick) Muhammad Ali, because of his life in sport, but also of what he created himself outside the sport. He became a legend worldwide."
ADVERTISEMENT
Article continues below this ad
Finally, he also selected someone from the F1 world. And it was none other than Ayrton Senna. He's the idol of almost every other driver on the grid. The Brazilian's mythical status and ability to transcend the sport is parallel to Woods and Ali, "The third one could be Ayrton Senna; It could be a lot of people."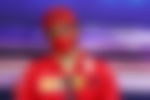 Sainz's idols motivate him to achieve success on and off the track. Hopefully, he has a career that inspires others like Woods and Ali.
ADVERTISEMENT
Article continues below this ad