"Sporting History": McLaren's Trip Down Memory Lane Fills Passionate Lewis Hamilton Fans With Nostalgia
Published 01/17/2023, 4:40 PM EST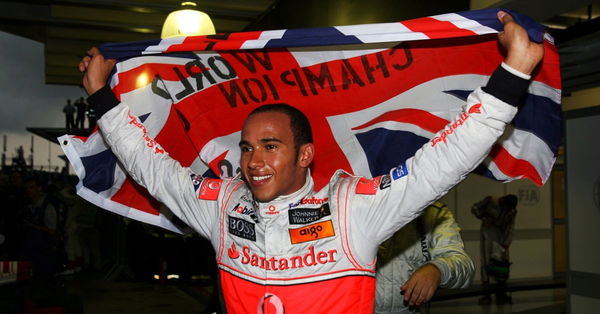 What Lewis Hamilton has achieved in this sport with Mercedes is nothing short of legendary. The record-breaking success they've shared together in the turbo-hybrid era of this sport means that their names will always remain synonymous with each other. However, newer fans of the sport may sometimes overlook what Hamilton shared with his very first team, McLaren. Well, after all, he is the last driver to date to win a championship with the Woking-based team.
In 2008, a 23-year-old hotshot by the name of Lewis Hamilton, in only his second year in the sport, was crowned a Formula 1 World Champion at the Brazilian Grand Prix. In treacherous conditions, he held onto his wits as he stole the title away from Ferrari driver and homeboy Felipe Massa at the very last corner on the very last lap of the race.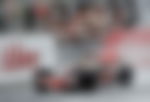 It's natural that the race and everything associated with it holds a very special place in the hearts and minds of Formula 1 fans around the world. And McLaren played exactly at that when they took to their social media handles today!
ADVERTISEMENT
Article continues below this ad
Fans react as McLaren play at Lewis Hamilton fans' heartstrings
McLaren took to Twitter today to share an exquisite piece of race memorabilia that carried Hamilton to that historic moment in Sao Paulo. Sharing a picture of 4 innocuous looking wet weather tires, the team captioned it, "On this set of tires in the rain at Interlagos, @LewisHamilton raced to his first-ever F1 World Championship."
Fans drowned in nostalgia as they took to Twitter to share their reactions. One fan even commented, "Sporting history right there".
Let's take a look at just a few fan reactions to McLaren's nostalgic Twitter post.
Love the 'KEEP!!!' note😂🤦🏻‍♀️ those tyres hold so much racing history!😍

— Dons | 💜🖤 (@DonnieGrantham) January 17, 2023
That is possibly the coolest thing to ever find in a garage 😳🧡

— Josh (@JHF108) January 17, 2023
While reminiscing on this historic moment for one of the greatest and most beloved figures of our sport, some fans also donned their funny hats.
All in all though, Formula 1 fans swarmed the social media platform to mull over the good old days. This post by McLaren meant something to all fans of this sport. And their reactions and comments showed us exactly that. Well played McLaren!
Emotional, a proper champion that drivers can look up to.

— gunham 🏴󠁧󠁢󠁳󠁣󠁴󠁿⁴⁴ (@gunnerhamfosi) January 17, 2023
What a race that was. So many emotions on that last lap. 😉

— Mandy Bates (@RedBates) January 17, 2023
We need to see him drive this car again in interlagos to celebrate the 15th anniversary of his first ever championship

— Ro (@roxetenne) January 17, 2023
So much nostalgia in those tyres.

— Charlie Gaze (@Charlie_Gaze) January 17, 2023
ADVERTISEMENT
Article continues below this ad
WATCH THIS STORY: Lewis Hamilton Kicks Off Mammoth $140 Million Hollywood Passion Project
Sporting history right there😳

— Owen Davies 🇺🇦🏳️‍🌈 (@f1mclarenfan) January 17, 2023
ADVERTISEMENT
Article continues below this ad
The 7 championships won by the Brit have solidified his status in the sport as the GOAT. But where does his 2008 maiden title win rank amongst his other championships?
Edited By: Ranvijay Singh