Stats Show How Hamilton-Verstappen is Mirroring 2006 Alonso-Schumacher F1 Battle
Published 10/07/2021, 5:59 AM EDT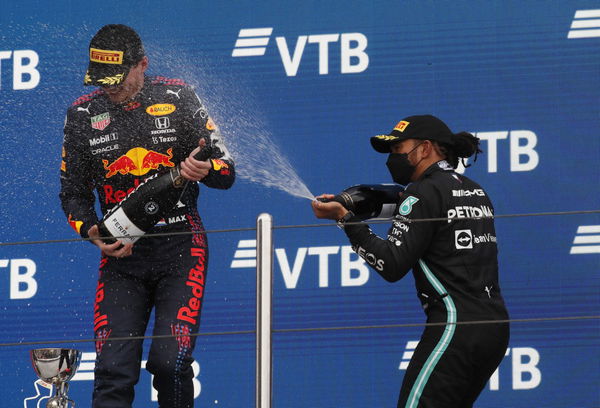 ---
---
The 2021 championship battle will go down as one of the best in F1 history. The races and the on-track battles between the title rivals Lewis Hamilton and Max have been nothing short of epic. It is super close between them as they are just separated by two pints.
ADVERTISEMENT
Article continues below this ad
This is the closest championship battle in F1 since 2006 after 15 rounds of racing. The last time it was this close was when Fernando Alonso was going toe-to-toe with Michael Schumacher.
WATCH STORY: Most Controversial Turkish GP Moments of All-Time Feat Vettel-Webber F1 Crash
ADVERTISEMENT
Article continues below this ad
The title battle between Lewis Hamilton and Max Verstappen closest in history
As reported by Formula passion, the 2021 championship has been super close since the beginning of the season. Hamilton had started off the block faster and stronger than Max by winning three of four races. But the Red Bull driver clawed back by dominating 5 races back-to-back.
However, ever since Silverstone, they have both made mistakes, leading to the close battle we have seen this season.
Below is the list of the closest title fights after 15 rounds:
1994: Schumacher- 92 points, Hill- 91 points
2021: Hamilton- 246.5, Max Verstappen- 244.5
2006: Alonso- 108, Schumacher- 106
1988: Senna- 87,  Prost 84
1982: Rosberg- 42,  Pironi- 39
1976: Lauda- 68,  Hunt- 65
Their championship battle is like the 2006 battle between Alonso and Schumacher. Like Max and Lewis, both legends traded victories and had memorable on-track squabbles. It is ironic that F1 is heading next to Turkey, which saw one of the best battles with Fernando and Michael. It would be interesting to see if the younger charge can emulate Alonso's 2006 feat and beat the 7-time world champion in 2021.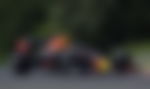 This season is keeping all of us on our toes: Toto Wolff
As reported by daily express, the Mercedes team principal Toto Wolff has mentioned that we will see a more aggressive version of the German team and Hamilton in Istanbul. He stated they are fired up for the battle in Turkey.
ADVERTISEMENT
Article continues below this ad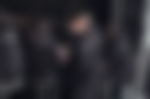 "This season is keeping all of us on our toes and that's something we are enjoying immensely, but it also means we have to be aggressive with our approach to the season in order to maximize the points available. That's our focus for Turkey and beyond."
"I know Lewis, Valtteri, and the entire team are fired up for the battle that lies ahead, and we look set for another exciting race this weekend at Istanbul Park," said Toto.
ADVERTISEMENT
Article continues below this ad
Last year, Hamilton won the race despite Max and Red Bull being the fastest team on the weekend. It will be interesting to see if we witness a repeat of last year's race.
Who will win in Turkey? Lewis, Max, or someone else? Let us know.