Steiner Jokes About Russell's Imola Crash With Bottas – 'Would've Slapped Him Harder'
Published 05/03/2021, 2:11 PM EDT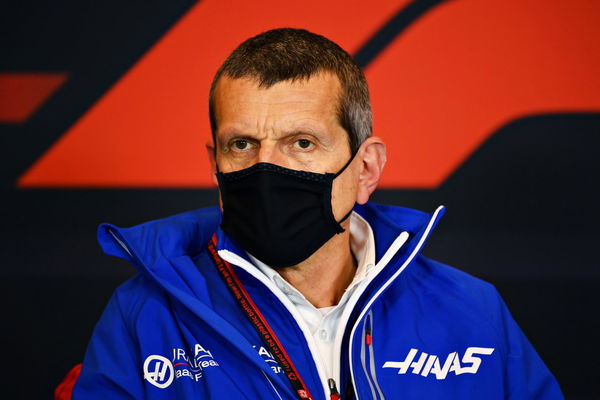 ---
---
Guenther Steiner is one of the most jovial personalities in not just F1, but all of motorsports. While he manages a team that hasn't had much to show on track the past couple of seasons, it is his work off the track that has even ensured their survival this season. His blunt nature, full of swear words, makes him utterly hilarious. So, it isn't even surprising to hear his take on the crash between Russell and Bottas in Imola.
ADVERTISEMENT
Article continues below this ad
Tempers flared a few weeks back when George Russell and Valtteri Bottas had a high-speed shunt. The pair exchanged verbal blows, assigned each other blame and things even got a bit physical, as well, when Russell clipped Bottas across the helmet.
But if Steiner was Russell's team principal, would he have accepted such an angry response from his driver?
ADVERTISEMENT
Article continues below this ad
"I would have said, 'Why you didn't slap him harder?'" Steiner said to everyone's laughter on F1 Podcast 'On the Marbles.'
"He didn't run out of it (their confrontation). He answered back to you. If you would've slapped him harder, maybe he would be afraid of you now, you know."
Steiner on who was to blame in Bottas-Russell crash
After their crash, most in the F1 community pointed the finger at George Russell for causing the collision. His accusations on Bottas were not received well, either. But Steiner believes that you need two hands to clap –
"You always need two when there's an accident. So, I would say, if I was George's Team Principal, I would be on his side! Do not worry, I would be loud about how right he is!"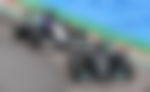 But there wasn't a word from Williams following the crash. It is probably because of the power that Toto Wolff yields, not to forget the Grove outfit's co-operation with Mercedes. So, Russell had to come out and apologize for causing harm to Mercedes' chances.
ADVERTISEMENT
Article continues below this ad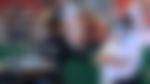 "Obviously the team missed out on potential points which this year are very important to them. So, you need to fight a good fight. But unfortunately, his association with Mercedes is very strong, as well," said the Haas Team Principal.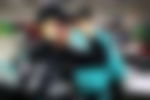 We can safely conclude that F1 needs personalities like him. Never change Guenther, never do.
ADVERTISEMENT
Article continues below this ad