Steiner Narrates the Fascinating Story on the Origins of Haas F1
Published 02/03/2021, 8:30 AM EST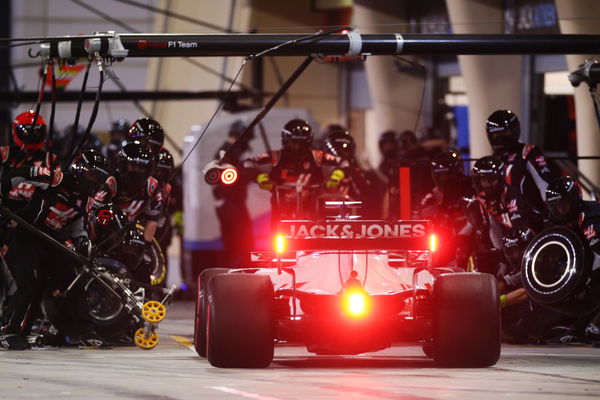 The much-maligned American F1 outfit, Haas, barely managed to stay in the sport this season. However, one must appreciate their tenacious survival skills, which means that they will begin their sixth F1 season in 2021.
ADVERTISEMENT
Article continues below this ad
But what is the journey behind their entry into F1?
Haas has a failed American project to thank for its existence. It was during 2009 that the US F1 Team, which planned to debut in 2010, contacted Guenther Steiner, a veteran who had previous experience with Jaguar Racing and the Red Bull F1 team.
ADVERTISEMENT
Article continues below this ad
Guenther longed for a return to the pinnacle of motorsports, too, as he said in an interview with 'Motorsport Italia.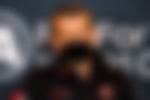 "They were stationed 15 kilometers from my home country. I was introduced to the team principal, Ken Anderson, because my company was supposed to do work for him."
He began pouring his heart and soul into the project after he got in touch with the investor, Chad Hurley. However, when he met with former Ferrari Team Boss Stefano Domenicali, his head was turned.
"Stefano advised me not to continue with Hurley because he understood it wasn't a solid project."
And he was right as the team folded soon after and never took to the grid. However, there was no holding Guenther back, "The idea of ​​a Formula 1 team was already in my head. I thought about it for a while."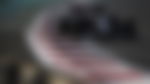 How Guenther met Mr. Haas
After the FIA dropped the ban on ordering a car from an established constructor, he began looking for investors. One of them was NASCAR's Gene Haas, "I then started contacting people from the racing world until I found someone who knew Gene Haas."
But it wasn't so easy to sell the idea to him; it took a lot of steak dinners.
ADVERTISEMENT
Article continues below this ad
"And finally Gene was convinced and asked me to get him a license." And so he did, along with hiring 10-time Podium winner Romain Grosjean to lead the team behind the wheel.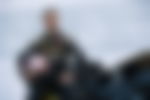 Haas debuted with a splash at the 2016 Australian GP where they bagged a sixth-place finish. Despite some hiccups, they continue to go strong, which is a testament to their team principal's relentless nature.
ADVERTISEMENT
Article continues below this ad
It's always difficult at the beginning, but once you've found someone to fund the project, all you have to do is work to make it happen, do it well, and use what you have to know.