Steiner Not Ruling Out Haas F1 Return for Grosjean and Magnussen in 2021
Published 02/06/2021, 3:45 AM EST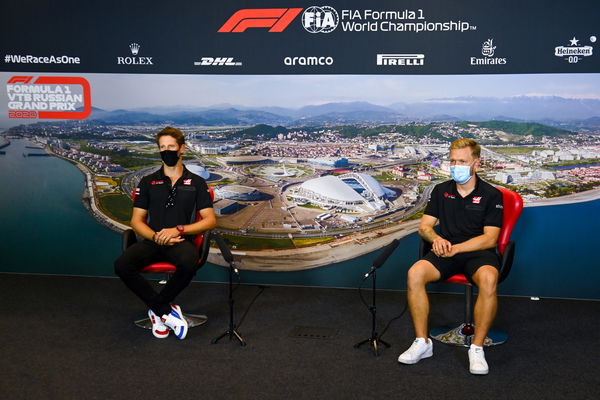 Haas F1 is one of the teams that has not yet named an official replacement driver for the 2021 season. Recently, Haas F1 boss, Guenther Steiner, acknowledged it is important to prepare for a situation where one of their drivers contracts coronavirus.
ADVERTISEMENT
Article continues below this ad
Steiner shared they haven't ruled out hiring former Haas drivers, Kevin Magnussen or Romain Grosjean. Haas let the former driving pair off after the last season as Mick Schumacher and Nikita Mazepin were promoted from Formula 2.
"Wouldn't mind if they are free. I think you'd like to come back too. I didn't ask you, but I don't think you have any bad feelings."
ADVERTISEMENT
Article continues below this ad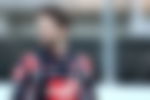 "I even sent Romain a text message earlier because I had to ask him something. I spoke to Kevin last weekend when he was in Daytona (for the 24-hour race; d. R.'s note). So I'm happy very much for them," said Steiner.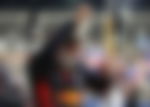 Haas F1 and Pietro Fittipaldi are in no rush
Haas F1 needed the third driver as a substitute last season. Pietro Fittipaldi replaced Romain Grosjean last season after the latter's accident had him miss the last two races. Steiner and the American team are in no rush at the moment to make an announcement.
ADVERTISEMENT
Article continues below this ad
"There is no rush," said the Haas boss on announcing the replacement driver. "We talk to Pietro. But there is no great rush on our part and not on his part."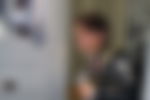 "I think we have to bring a third driver with us this year like we did last year because of COVID. If you ever need a third driver on the track, it's now," Steiner further stated.
ADVERTISEMENT
Article continues below this ad
Magnussen and Grosjean's involvement with the American team will only be possible if they aren't occupied with their Indycar series cockpit. Steiner has clarified the team's priority, to hire a permanent substitute that can take part in every race and step in whenever required.
Do you believe we could see Romain get the last drive he so eagerly wanted or will Haas will go with Magnussen or young Fittipaldi?