Steiner Predicts Someone Will 'Make a Meal Out of' Hamilton's British GP Sim Theory
Published 07/22/2021, 9:18 AM EDT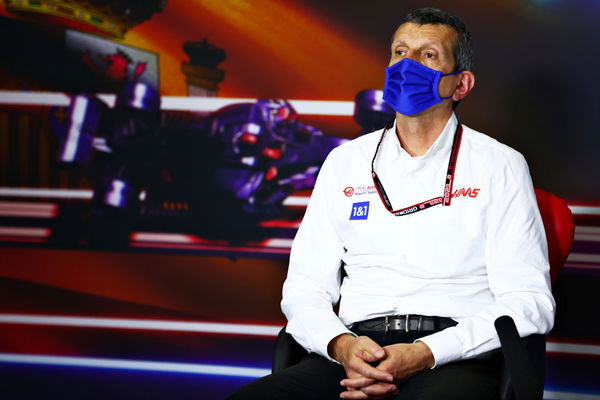 ---
---
Having won his record-equaling seventh world championship in 2020, Lewis Hamilton entered this year on a high, hoping to clinch an eighth world championship. However, he found a thorn in his side this year, unlike ever before; he has a competitive opponent in the form of Max Verstappen this year, who has cemented himself as the points leader.
ADVERTISEMENT
Article continues below this ad
As a result, Lewis has been doing things he doesn't like, such as sitting on the simulator, in the hopes of getting the edge over his rival.
In fact, he admitted that he had been on the simulator before the British GP qualifying.
ADVERTISEMENT
Article continues below this ad
"I was in the sim this morning, just using it as a practice session because it's the first time we've ever had a morning free, just putting in the time trying to give absolutely everything and leaving no stone unturned," Hamilton confessed.
"I wasn't going to sit around and waste time…We did a practice session this morning on there, just trying to develop it and give the guys as much information as possible as we are developing the car."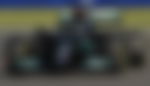 In the light of this news, Hass team principal, Guenther Steiner, feared maybe people will not like what Hamilton did. "It's one race in the year and for sure somebody will make a meal out of it, so let's wait what is coming out of it," he said.
Steiner added, "I don't know how much advantage you can get in the morning to go in the sim, not having been on the track before… But for sure it will get discussed in the future, this thing."
The love-hate relationship of Lewis Hamilton with simulators
Many of the older drivers don't enjoy sitting on the simulator. However, with the increasing competition, they have had to make compromises and get used to the highly advanced tech. But it's only for their benefit, as the track models used in the sim are highly detailed and give the driver the experience of being on the track.
ADVERTISEMENT
Article continues below this ad
Laser imaging creates a 3D map of the circuit, including track surface and curbs, and even the surrounding environment. The visual cues provided are important for the drivers to determine braking points and when to turn the car.
A lot of effort is spent on correlating the virtual model of the car to the actual car. This is because it's important that the car can handle the simulator as it would in real life. This allows teams to run through set-up tweaks and changes to the car to see how the upgrades would affect balance and performance.
ADVERTISEMENT
Article continues below this ad
Watch this story: Biggest Pitlane Mishaps Featuring Hamilton, Raikkonen & Verstappen