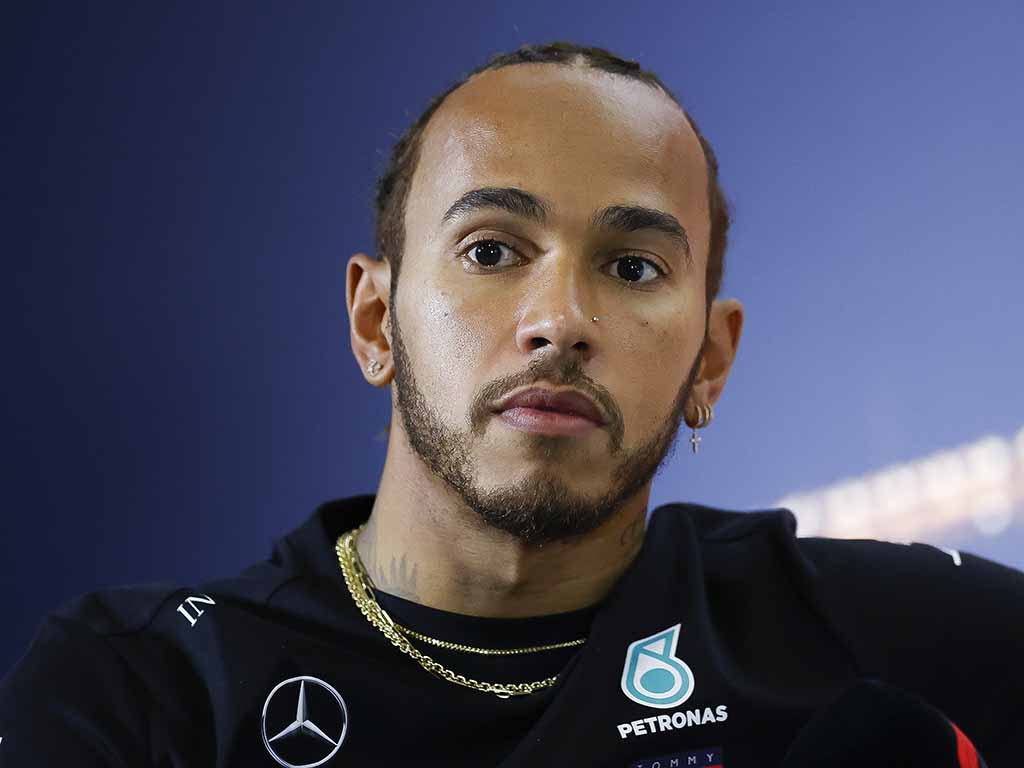 Reigning World Champion Lewis Hamilton took to social media to shut down rumors over his alleged contract demands for 2021. The 6 times World Champion clarified that he hadn't even spoken to Mercedes team principal Toto Wolff.
Lewis Hamilton rejects rumors over his Mercedes contract for 2021
For those unaware, there were several rumors of Hamilton demanding 40 Million Euros as an annual salary to renew his Mercedes contract. Following those spurious reports, more rumors popped up, claiming Toto Wolff was willing to go as far 20 million Euros for Hamilton's next contract.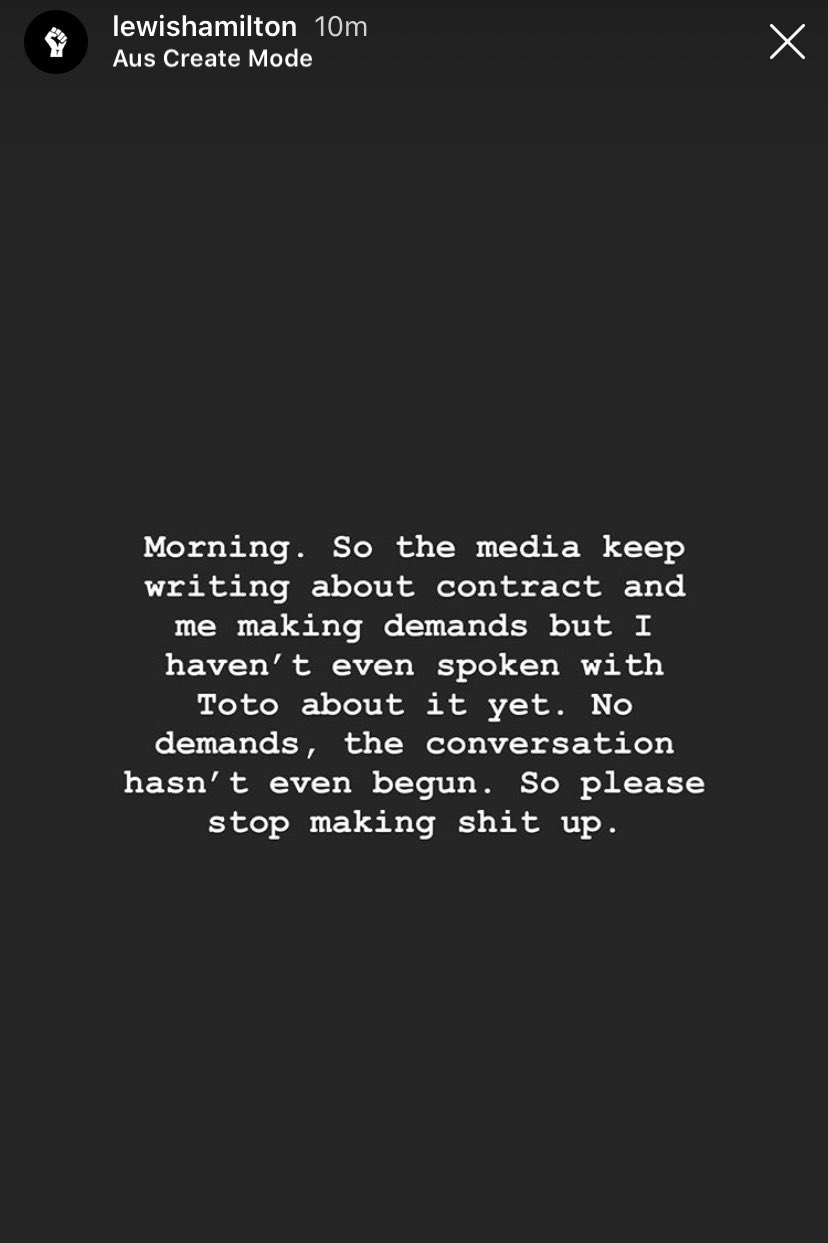 Turns out, these rumors are completely false and unfounded. The Briton cleared things up with an Instagram story. Hamilton wrote:
"Morning. So the media keep writing about contract and me making demands"
"But I haven't spoken with Toto about it yet"
"No demands, the conversation hasn't even begun"
"So please stop making Sh*t up"
As things stand, Mercedes is yet to confirm its driver lineup for next year. Both Lewis Hamilton and Valtteri Bottas haven't confirmed their F1 futures beyond 2021. In Friday's press conference, Toto Wolff made it clear that the team wasn't rushing into any decision regarding its drivers' contracts.
Speaking at the team principals' presser, Wolff Said:
"I think simply based on the fact that we haven't seen each other a lot, we have been keeping the discussion up, we are in a position of trust with both of the drivers. You could say that in Formula 1 it doesn't mean a lot – but it does in our team. I guess that we will do the next steps soon but I don't want to commit to any timing because I don't want to answer questions every single race weekend about why the contracts are not done. There is no urgency in the matter. All of us want to do it and when the time is right, we will announce it."
While Hamilton's future is undecided, he's looking like a firm favorite to lead the pack at this week's race. Mercedes topped the timing charts yesterday and could potentially seal yet another front-row lockout.